Robert Mueller Says He's 'Unable To Address' Matters Related To Steele Dossier At Hearing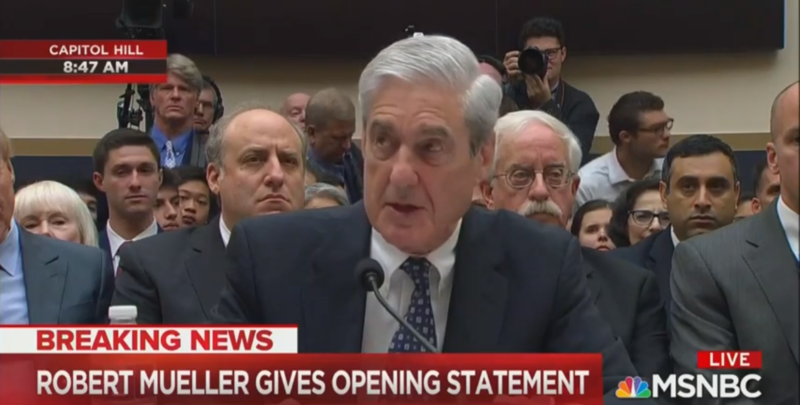 Special Counsel Robert Mueller has told the House Judiciary Committee that he will not discuss the Steele Dossier in his testimony today.
In his prepared opening statement, Mueller addressed the controversial dossier.
"The Department [of Justice] has released a letter discussing the restrictions on my testimony. I therefore will not be able to answer questions about certain areas that I know are of public interest," Mueller said.
"For example, I am unable to address questions about the initial opening of the FBI's Russia investigation, which occurred months before my appointment. Or matters related to the so-called Steele Dossier. These matters are subject of ongoing review by the Department."
Republicans will be disappointed with this as many hoped to use the dossier to discredit the entire investigation.
Watch the video below, via MSNBC.