Shep Smith Grills Puerto Rico Governor: Can You Name Anyone Who Supports You?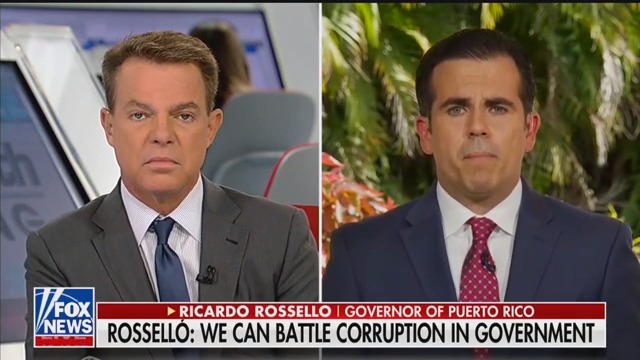 Making his first television interview since the scandal broke out over leaked private chats that have resulted in near-unanimous calls for his resignation, Puerto Rico Governor Ricardo Rosselló struggled to come up with a name when Fox News anchor Shepard Smith pressed him to offer up anyone who currently supports him.
"There are folks who have supported me, who have come forward," Rosselló muttered, causing Smith to demand a name. The governor, however, struggled to answer the Fox News host.
"Can you give me one name?" Smith pressed. "Just one name, Governor."
Finally, after Smith continued to confront Rosselló, noting that the governor wasn't able to come up with anyone who had his back, Rosselló finally tossed out the name of the mayor of one city—San Sebastian Mayor Javier Jimenez.
Read the rest of the piece at The Daily Beast.
Watch the clip above, via Fox News.