Hannity and Tucker Take Top Spots in Monday's Ratings, Maddow Finishes Third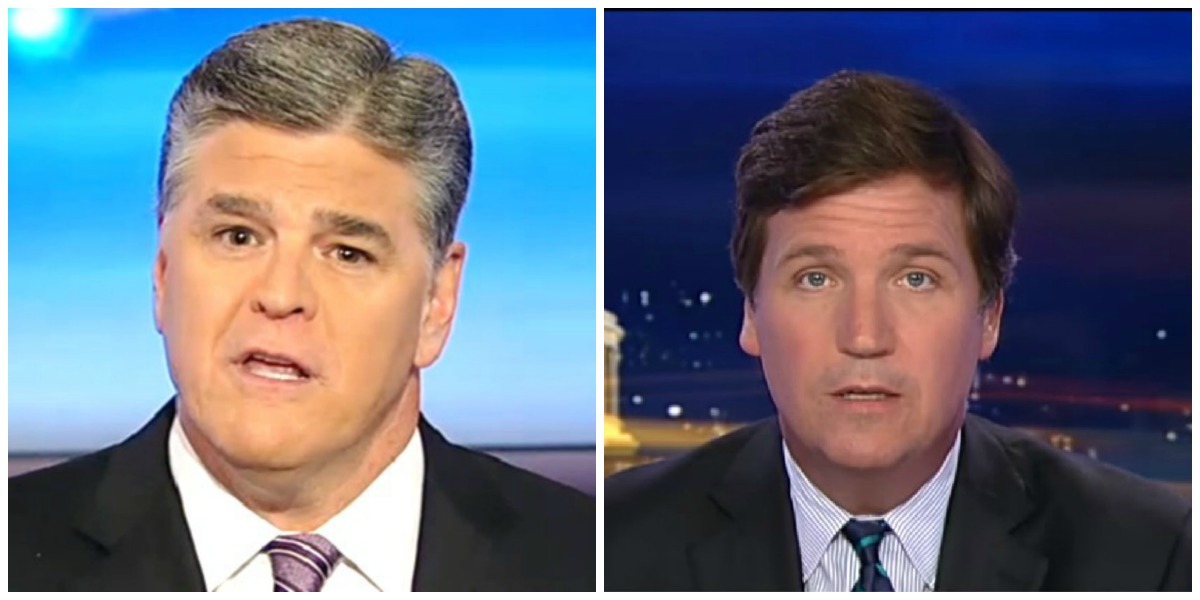 On Monday night, Fox News was once again ruled the cable news ratings landscape, boasting the top two programs of the day and leading across the board in primetime and total day viewership. At the same time, MSNNC's The Rachel Maddow Show delivered solid numbers as it featured an exclusive interview with Rep. Ilhan Omar (D-MN), who was recently the target of racist attacks by the president.
According to Nielsen, Fox News drew 2.769 million total viewers and 442,000 in the key 25-54 demographic during the 8-11 PM primetime hours. MSNBC followed up with 2.097 million viewers overall and 338,000 in the demo. CNN pulled in a demo audience of 308,000 and 1.069 million total viewers.
In the 9 AM to 5 PM daytime slot, Fox averaged a total viewership of 1.392 million and 246,000 in the demographic. CNN nabbed 153,000 demo viewers and a total audience of 691,000. MSNBC totaled 941,000 viewers and 115,000 in the key demographic.
Fox News' Hannity was the most-watched cable news show of the day, leading in both the demo (483,000) and total viewership (3.102 million). Fox's Tucker Carlson Tonight took second place in both metrics, drawing 2.8174 million viewers overall and 469,000 in the key demo.
Maddow, which airs opposite Hannity at 9 PM, took the bronze across the board, attracting a total audience of 2.671 million and 466,000 in the demographic. Fox's The Five placed fourth in the demo (436,000) and total viewers (2.660 million).
The top-rated program on CNN was Anderson Cooper 360, which drew 1.090 million viewers overall and 312,000 in the demo.