Bill Barr Congratulates Trump for Surrendering Fight on Citizenship Question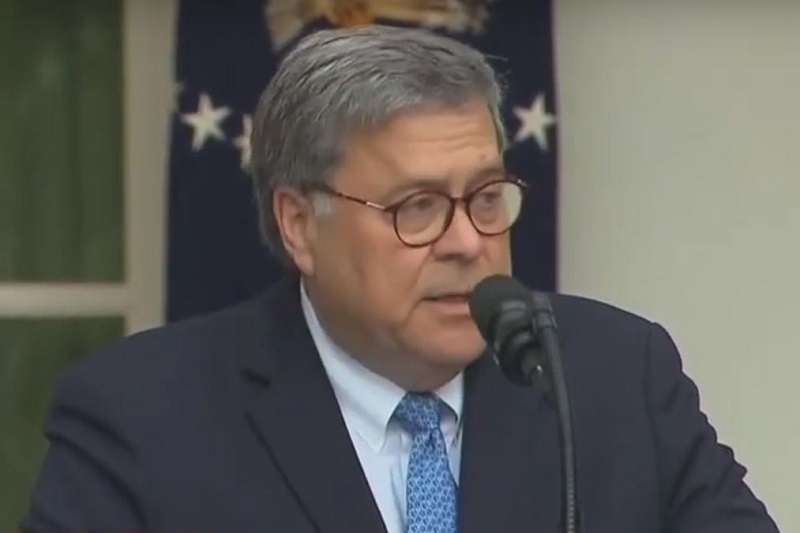 Now this is how you toady in the Trump administration.
Attorney General Bill Barr joined the president in the Rose Garden late Thursday afternoon as Trump announced he was backing down on putting a citizenship question on the 2020 Census, without actually admitting he is backing down.
The president announced he will instead sign an executive order directing federal agencies to turn over information on citizens and noncitizens across the nation. Which experts in the Commerce Department had suggested months ago instead of doing what Trump did, which was fight all the way to the Supreme Court to get the question added.
In other words, after throwing a tantrum about losing at the Supreme Court for the last week, Trump accepted he has lost.
Then Barr stepped up to the lectern, where he spent several minutes congratulating Trump on choosing to accept losing.
"[C]ongratulations on today's Executive Order, which will ensure that we finally have an accurate understanding of how many citizens and noncitizens live in our country…Congratulations again, Mr. President, on taking this effective action."
Yes, this is how you toady: pump Trump up in a way that makes him feel strong and tough so he does not have to admit he is accepting defeat.
Watch the video above, via CNN.