Alan Dershowitz Will Not Rest Until His Accuser in Epstein Case Is in Prison for Perjury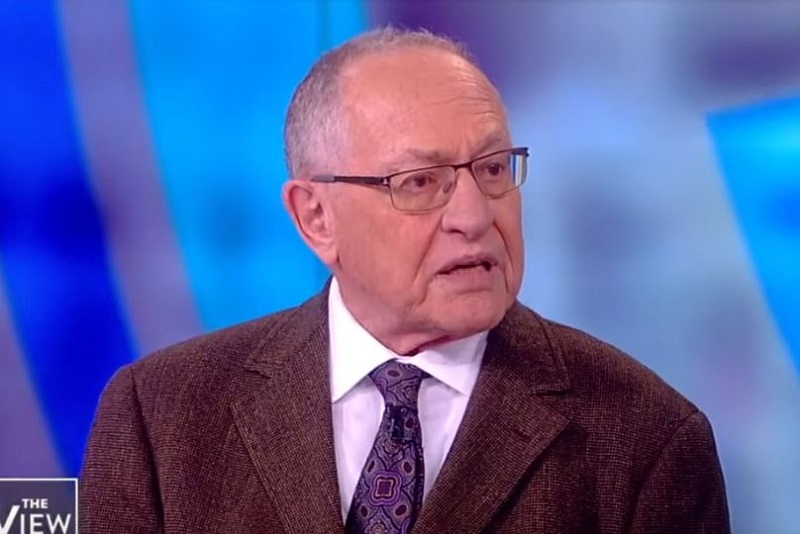 The Alan Dershowitz Martyrdom Media Tour continued on Wednesday with the famous lawyer threatening that Virginia Giuffre, a victim of Jeffrey Epstein who has accused the Dersh of having sex with her when she was a minor, will go to prison for perjury if she tells that story to a grand jury.
This week, Dershowitz has been calling into and appearing on any radio or TV show that will have him to loudly proclaim that he has been falsely accused and slandered by Giuffre. (Except Hannity, where he was supposed to appear on Monday night. Then the Epstein indictment dropped on Monday morning and Dershowitz either backed out or was dropped from his scheduled appearance by Sean Hannity, who otherwise might have faced some uncomfortable questions as to why he has never asked the famous lawyer about the Epstein case in his dozens of prior guest spots on the show.)
On Wednesday, one outlet that lent its air to Dershowitz was the radio show Bernie & Sid in the Morning, which let the Dersh rant almost uninterrupted for a solid 15 minutes.

By turns whiny and self-pitying, Dershowitz was quick to tell Giuffre, should she be listening, that she better be darn sure about her story that Epstein directed her to have sex with Dershowitz when she was a minor if the federal government tries to bring her as a witness during its investigation:
"It's one thing to lie in a deposition. Lawyers often tell their clients they shouldn't, but they do. But once it comes to testifying in a criminal case in front of a grand jury, this woman will go to jail if she repeats her false testimony about me."
He should probably not issue threats to a witness on a radio show, but he's the lawyer.
Also, Dershowitz would like the audience to know who the victims are in the Epstein case. Probably the underage girls Epstein trafficked for sex, yeah. But mostly, the big victim is Alan Dershowitz:
"I'm a victim, and victims should speak out…as a victim of a false accusation, I'm going to speak out. I'm going to speak out until the day I die."
The one thing that seems to be missing is any empathy for any of the dozens of Epstein's victims. As Dershowitz said this week of the indictment against his former client, the most important part for him is that his name is not in it.
Listen to the entire interview above, via WABC Radio.