Fox News Host Blames Epstein's Sweetheart Plea Deal on Obama, Who Wasn't President Yet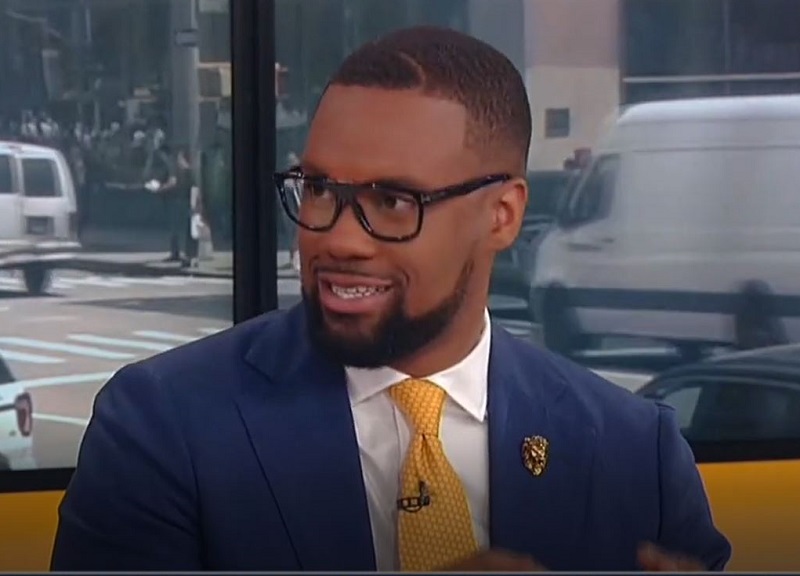 Watch Fox News on Tuesday and you can practically see the commentators and hosts salivating for a Democratic scalp or two from the Jeffrey Epstein investigation.
On the day's edition of Outnumbered, this thirst led to Fox News contributor Lawrence Jones — Tuesday's #OneLuckyGuy — blaming Epstein's 2008 sweetheart plea deal on Barack Obama's Justice Department. Obama, of course, did not become president until 2009.
"There's a lot of things that go into these decisions," Jones said. "When it's someone like this involved, this does not skip Washington. That means the AG knew about it, the investigative agency, the FBI…"
Harris Faulkner added, "As Christine Pelosi said, some of the faves in the Democrat Party may be on a list here somewhere."
"This is in 2008!" Lawrence hollered triumphantly. "Under a Democratic administration!"
Obama had many talents, but heading the federal government before he was inaugurated in January of 2009 is not one of them.
If Jones wants to look up the facts of this case, he can take a gander at this handy Miami Herald timeline. It clearly shows that the federal investigation into Epstein began in 2006. The U.S. Attorney's office in Miami, then headed by Donald Trump's current Labor Secretary Alexander Acosta, took the case to a grand jury and won an indictment of Epstein on criminal charges in 2007. Negotiations on a plea deal continued between Acosta and Epstein's defense team continued for months until they reached an agreement in 2008.
George W. Bush was president for that entire time. As was the then-Attorney General and head of the FBI in Washington, whose offices Jones also accused of "corruption" for knowing about the plea deal.
The deal that Acosta negotiated with Epstein resulted in the financier pleading guilty to two state charges of soliciting prostitution. He was sentenced to serve 18 months in a work release program and served 13 months. During that time, he lived in a jail but was picked up by his private driver and taken to his office, where he could stay for up to 12 hours, six days a week.
Acosta's negotiation of this plea deal is causing people across the political spectrum to call for his resignation today.
Of course Jones charging that a "Democratic administration" was responsible for the deal went unremarked upon by all his fellow hosts. Even by Leslie Marshall, the ostensible Democrat.
Watch the video above, via Fox News.