'Morning Joe': Joe Biden Could Be Hillary 2.0, His People Are Worried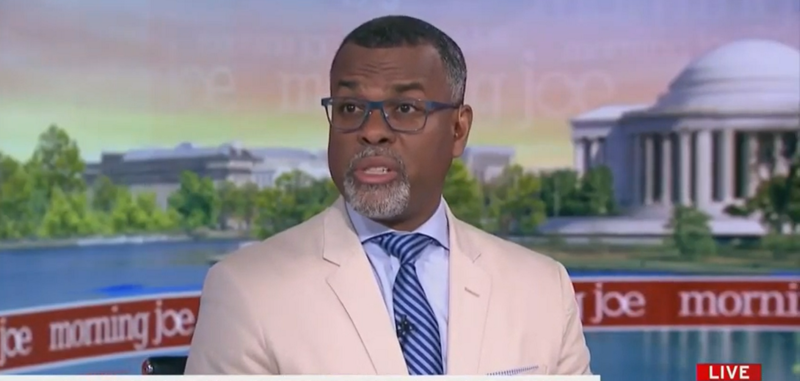 Former Vice President Joe Biden is slipping in a recent poll of Democratic presidential candidates. Though he remains the front runner, Biden's poorly received debate performance and the rise of Senator Kamala Harris has raised questions about his campaign.
MSNBC's Morning Joe discussed Biden's flagging numbers and what he can do to fix them.
"I think the strategy of just assuming you can run towards the general election during the primary has to be thrown into the trash can," Prof Eddie Glaude Jr. said.
"If they do that, this is just Hillary Clinton 2.0, and I think he's going to have to be much more aggressive in terms of laying out his policy positions and trying to demonstrate to, particularly Democratic voters, the base – that he's not just simply a backward looking candidate, that he actually can provide the leadership for moving forward, for addressing our contemporary problems and provide a vision for the country moving forward."
Glaude suggested that Biden could encounter problems with African-American voters if Harris continues to surge. He highlighted the 2008 Iowa caucuses and the upswing in black support for Barack Obama. Hillary Clinton ultimately lost the nomination to Obama that year.
"The people around him are very concerned," Axios' Mike Allen said. "A Washington Post/ABC poll popped up showing him durable, in the lead, but why are people around him really worried?"
"What they say to me is this is what we were afraid of,  that it's not just looking rusty but it's going into this debate, making a mistake that no rookie would, and that is not being prepared, not having an offensive strategy, not being ready for some obvious hits that were coming, so another debate July 30th, Biden has the chance there to exceed expectations, but people who've been around these campaigns worry that the damage will not be in what actually happened that night but what it shows about where the Vice President is. Is he really ready to transcend the idea that he's a man out of time?"
Watch the video above, via MSNBC.