MSNBC Guest: Kamala Harris Is 'Basking In Busing' But Shouldn't Focus On It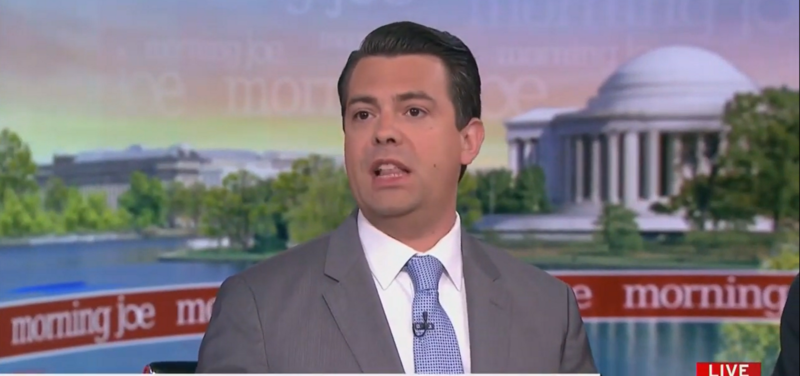 A new poll of the Democratic presidential candidates was the focus on MSNBC's Morning Joe on Tuesday. It shows Senators Elizabeth Warren and Kamala Harris performing well and former Vice President Joe Biden slipping. However, the panel was keen to discuss the Democrats' difficulties, particularly on controversial issues.
Host Willie Geist discussed Senator Harris' apparent flip-flop on private health insurance. Though she initially agreed she would abolish it during the recent debate, she then claimed to have misheard the question and backtracked. Commentary Magazine's Noah Rothman wasn't impressed.
Geist wanted to know if Democrats were sliding to the left and how it would affect their chances.
"Senator Harris' explanation there is really uncompelling," Rothman said. "She was on a CNN town hall with Jake Tapper about tow months ago where she was flippant that  Americans, 180 some odd million Americans and their dependants, on private health insurance, employer sponsored health insurance, would lose that coverage."
Rothman also criticized Democrats for endorsing free healthcare for undocumented migrants, saying it was a minority position, and questioned Harris' change of mind on private health insurance.
"Similarly, Kamala Harris is basking in the busing moment and she has said, come out and said, listen, schools are more segregated than they were in the 1970s and 1980s," Rothman said.
"We really should take another critical look at the legacy of forced busing and I really, for her, she should really hope we do not do that," Rothman said. "Because if we were to really critically examine that legacy we would find that it exacerbated racial tensions, it exacerbated geographic self-sorting among races."
"It resulted in bad outcomes for African-American students. It was not a great program and  doing away with that was inevitable. It's a verdict of history that I don't think is going to be reversed and she doesn't want us to focus too deeply on that."
Watch the video above, via MSNBC.