Jimmy Carter Says Russian Interference Put Trump in Office, Makes Him an 'Illegitimate' President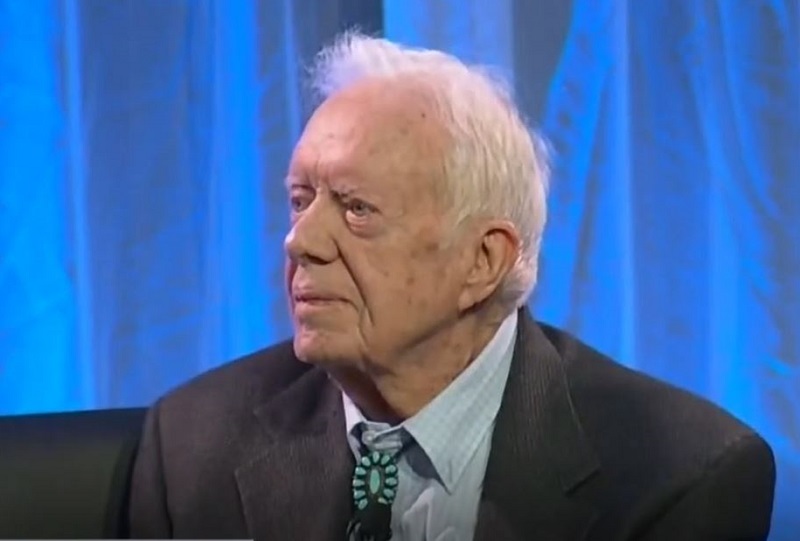 Former president Jimmy Carter told an audience that Donald Trump "was put into office because the Russians interfered" in the 2016 election.
Asked by historian Jon Meacham, who was leading a discussion with Carter and his former vice president Walter Mondale, if that interference made Trump an "illegitimate" president, Carter replied, "Based on what I just said, which I can't retract."
Carter based his opinion on the assessment of 16 of America's intelligence agencies agreeing that the interference did occur. "The president should condemn" the Russians' efforts, he added:
"There is no doubt that the Russians did interfere in the election. I think the interference, although not yet quantified, if fully investigated would show that Trump didn't actually win the election in 2016. He lost the election. He was put into office because the Russians interfered on his behalf."
Hoo boy, angry presidential tweet incoming.
Carter was speaking at a conference on human rights put on by his own Carter Center.
Watch the video above, via CSPAN.