Bill O'Reilly ALMOST Gets History on Slavery Right, Instead Shoots Himself in Foot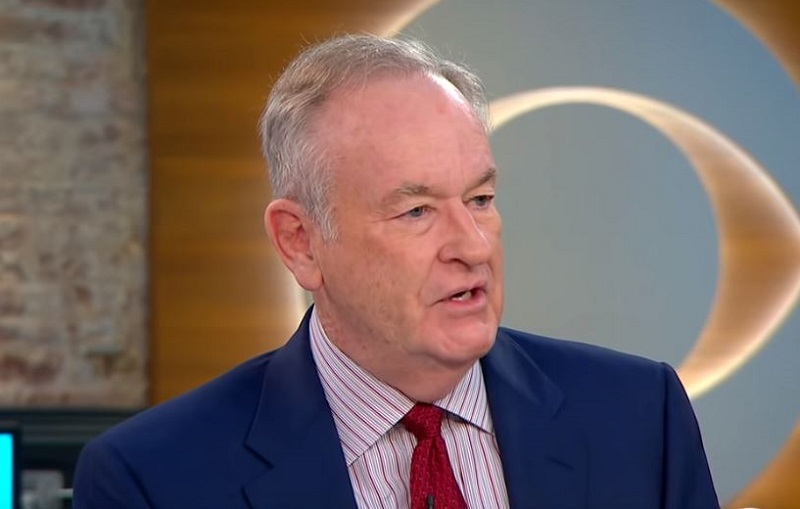 Former Fox anchor Bill O'Reilly, the answer to a question nobody was asking, embarrassed himself on Monday afternoon when he weighed in on the issue of reparations for slavery.
Slavery reparations is a far-left favorite because it does a number of things.

It reinforces the radical belief that the United States was founded by racist white men who installed a system whereby white guys would run everything and blacks, women and others would be exploited.

— Bill O'Reilly (@BillOReilly) June 24, 2019
This is shocking, in that it might be the only time in his long career that Bill O'Reilly has published an accurate summation of history. That he did so while claiming this fact is some sort of "radical belief" and not the settled consensus of most historians is the cherry on the sundae.
It also suggests that personal responsibility does not count when the legacy of slavery dropped a curtain of oppression on the black race and there is no recovering from that. The radical left says our society remains unjust to this day, forget personal responsibility.

— Bill O'Reilly (@BillOReilly) June 24, 2019
That a guy who had to pay $45 million to multiple women he had sexually harassed can wag his finger at others about personal responsibility without any apparent self-awareness is, to say the least, enormously ironic.
Historians, wags, and everyone else with two functioning brain cells and at least a sixth-grade education had some fun with O'Reilly on Twitter:
Of the 46 words in his tweet, 27 are accurate. Roughly three-fifths. pic.twitter.com/kLWLIcL9MZ

— Max Kennerly (@MaxKennerly) June 24, 2019
you may have been too busy assaulting people to learn history but that's what happened

— Sophia Benoit (@1followernodad) June 24, 2019
Finally, the no-spin zone delivers. https://t.co/iexzjNuTfZ

— Ezra Klein (@ezraklein) June 24, 2019
I mean they definitely installed a system whereby white guys ran everything. Maybe by mistake? https://t.co/jEDi9QU8Ee

— Matthew Yglesias (@mattyglesias) June 24, 2019
The history denier has logged the fuck onhttps://t.co/CugTzjWduM

— jordan (@JordanUhl) June 24, 2019
he's still got it https://t.co/QQVdZBjjFF

— Amanda Terkel (@aterkel) June 24, 2019