Michael Eric Dyson Calls on Biden to Apologize Over 'Boy' Remarks: 'You Can't Joke About That'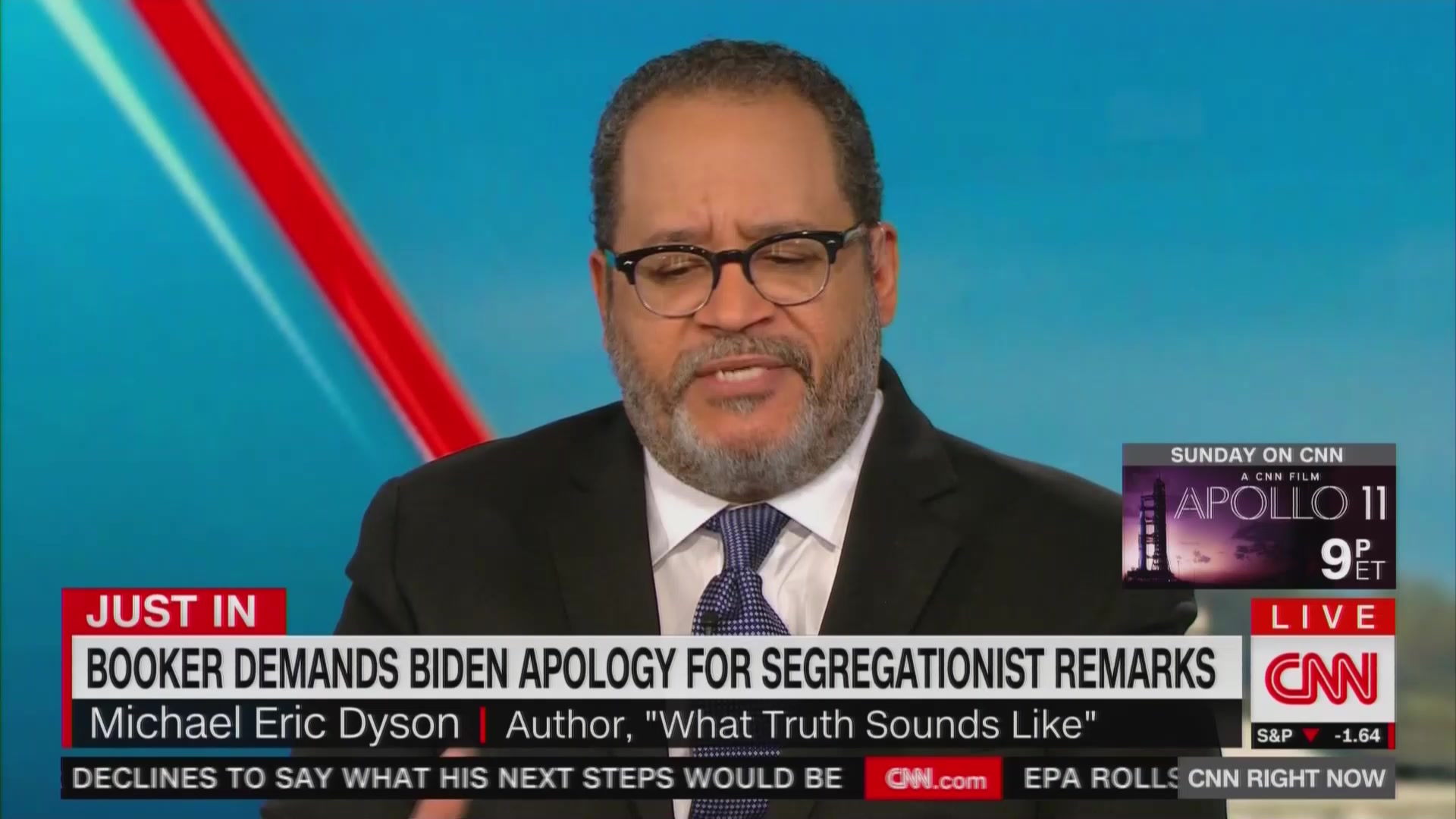 Georgetown professor and author Michael Eric Dyson added his voice to calls that former Vice President Joe Biden apologize for his recent comments in which he said a segregationist senator didn't call him "boy," noting that the Democratic presidential frontrunner can't go around joking about racists calling black men boys.
In case you missed it, Biden was at a New York fundraiser on Tuesday night when he cited his positive experiences with two segregationist senators as part of his recent call for more civility and comity in politics. Pointing out that he was once caucused with former Sens. James O. Eastland (D-MS), the former Deleware senator mimicked Eastland's Southern drawl: "He never called me 'boy,' he always called me 'son.'"
During a CNN interview on Wednesday afternoon, anchor Brianna Keilar brought up Biden's remark while noting that the ex-veep has come under fire, notably by fellow Democratic presidential candidate Cory Booker.
https://youtu.be/CY7x-4XvEQY
"I want to highlight Cory Booker weighed in on this, another presidential candidate and he is calling for him to apologize," Keilar said to Dyson. "He said, you don't joke about calling black men boys. He also said that Vice President Joe Biden's relationship with proud segregation is not the model for how we make it an inclusive place for everyone."
Booker on Biden pic.twitter.com/0iAWjqGEXS

— Seung Min Kim (@seungminkim) June 19, 2019
"I love both of the men," the professor replied. "They're extraordinary public servants and citizens. Cory Booker is a remarkable young senator, Joe Biden has been there for decades and as a vice president, but he is plain wrong here."
Adding that Booker was right that "you can't joke about that," Dyson pointed out that Eastland would "never call" Biden a boy "because you don't qualify — you're not an African-American," highlighting the fact that it is a common racial slur.
"Your partner, Barack Obama, might have been called a boy," he added.
"First of all, to make a joke about something you're not qualified to, you're not subject to or potential victim of, dismisses the legitimate rancor, hurt and agony the African-Americans endured by being called boy," Dyson continued. "By saying you're able to strike deals with white supremacists and work with bigots does not advance the argument about creating an opportunity-driven society where everybody regardless of skin color, race, gender, class or religion is able to participate."
Dyson concluded by noting that Biden has a "great sense of humor" but that he needed to apologize and "get his mind in the game in a far more reasonable fashion."
Watch the clip above, via CNN.