'That's a Lie': Tapper Calls Out Trump for Claiming Mueller Report Shows He 'Rebuffed' Russia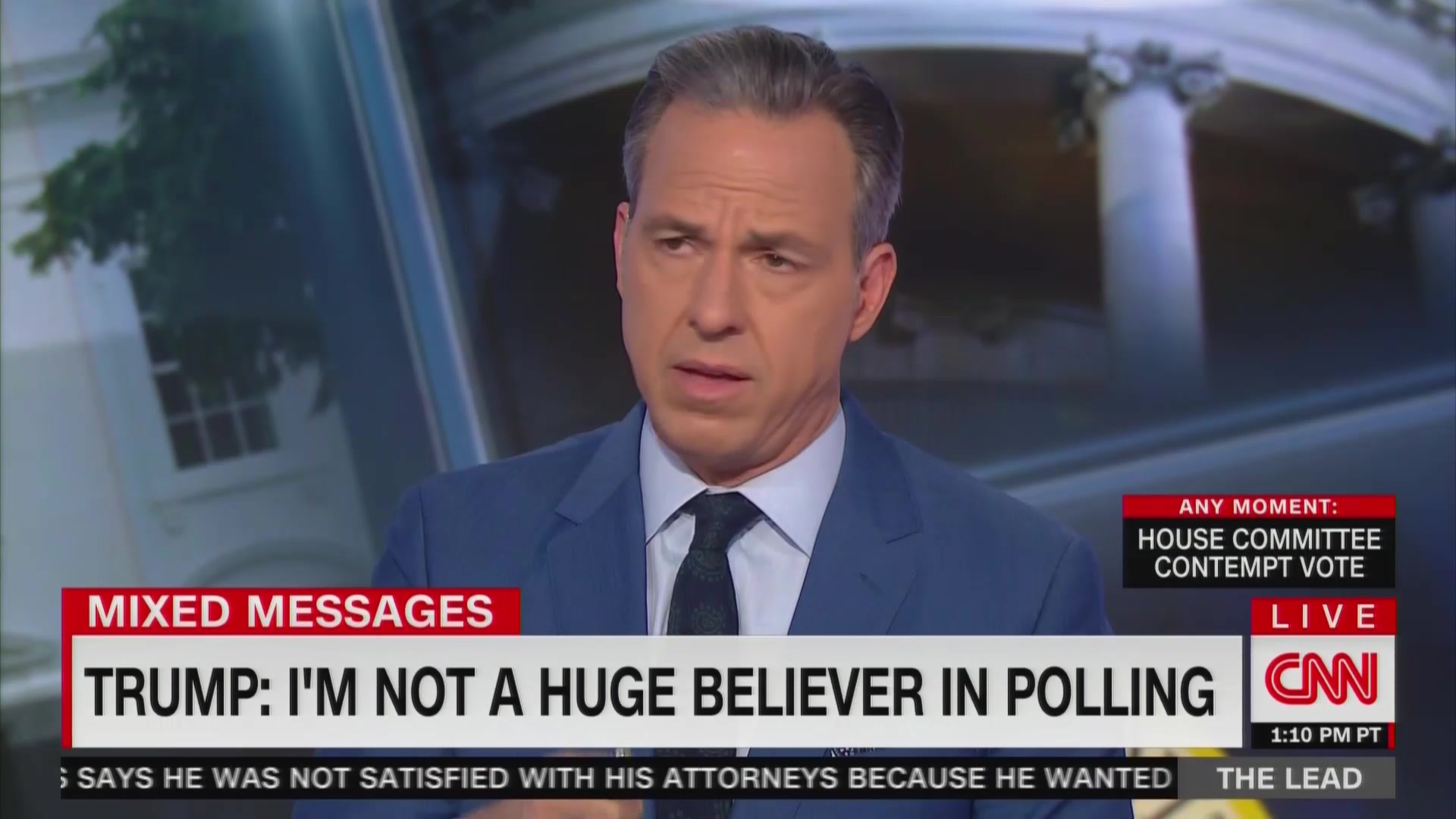 Refuting President Trump's false claim that the Mueller report shows that his campaign "rebuffed" effort by the Russian government to offer assistance during the 2016 presidential election, CNN anchor Jake Tapper pointed out on Wednesday that the president was lying and campaign associates actually "took meetings" with Russia.
Speaking to reporters at the White House on Wednesday, the president repeated his familiar mantra about the Mueller report, insisting that it revealed "no collusion and no obstruction." This time around, however, he added a twist.
"And, in fact, it said we actually rebuffed…Russia," Trump declared, "That we actually pushed them back, we rebuffed them."
During a panel discussion on The Lead, Tapper first noted that the president's hypocrisy over his recent declaration that "I'm not a huge believer in polling," explaining that Trump "tweets all the time about polling" and just touted a Rasmussen poll.
After Guardian White House correspondent Sabrina Siddiqui said that the more Trump talks about how polls are fake the more you know if gets under his skin, Tapper then touched on the president's comments on the Mueller report.
"He said that the Mueller report suggested that he and his team rebuffed efforts by the Russians to insinuate themselves with the Trump campaign," the CNN anchor stated. "That's a lie. That's not true. They didn't rebuff them at all. They took meetings with them."
Per the Mueller report, the president's campaign "expected it would benefit electorally" from the Russian government's efforts to interfere in the election, specifically highlighting the infamous Trump Tower meeting with Russian officials and nationals.
Watch the clip above, via CNN.