'The Five' Defeats Maddow in Total Viewers on Monday, Fox Beats CNN and MSNBC Combined in Primetime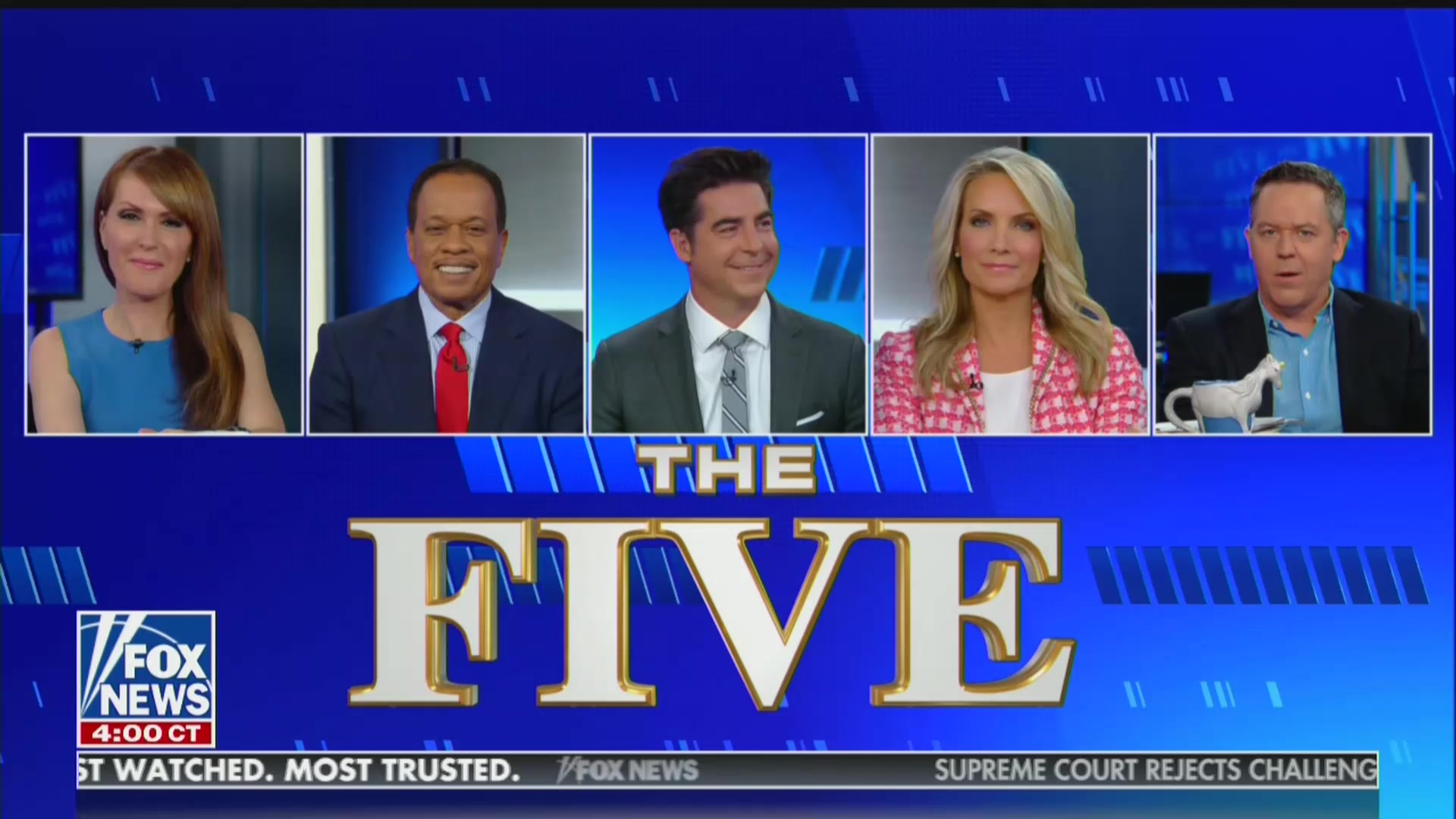 Fox News absolutely dominated in cable news ratings on Monday, leading across the board in total day and primetime while boasting the four most-watched programs in terms of total viewership. In fact, the network's 5 PM chatfest The Five was able to outdraw one-time ratings champ The Rachel Maddow Show, MSNBC's primetime flagship.
According to Nielsen, Fox News drew a robust 2.911 million total viewers and 424,000 in the key 25-54 demographic during the 8-11 PM primetime hours. MSNBC finished a distant second in both metrics, pulling in 1.890 million viewers overall and 263,000 in the key demo. CNN delivered a scant total viewership of 886,000 and a demo audience of 184,000.
In the 9 AM to 5 PM daytime slot, Fox News averaged 1.308 million total viewers and 181,000 in the demo. CNN nabbed a demo audience of 161,000 and a total viewership of 680,000. MSNBC captured 882,000 viewers overall and a tiny 91,000 in the key demographic.
The top-rated program of the day was Fox News' Hannity, which led in both the key demo (467,000) and total viewers (3.212 million). Fox's Tucker Carlson Tonight took second place in the two categories, drawing 3.055 million viewers overall and 444,000 in the demographic.
Maddow, which airs opposite Hannity at 9 PM, placed third overall in the demo (368,000) while settling for fifth in total viewership with 2.321 million. Fox's The Ingraham Angle took third in total audience (2.466 million) and fourth in the demo (362,000).
The Five, meanwhile, placed fourth in total viewers with 2.355 million and fifth in the key demographic, drawing 326,000. Easily leading its time slot, it outdrew CNN's The Situation Room (857,000 total/181,000 demo) and MSNBC's MTP Daily (1.143 million/127,000) combined in both total viewers and the key demographic.
The top-rated program on CNN was Cuomo Prime Time, which drew 1.038 million viewers overall. CNN's The Lead with Jake Tapper led the network in the demo with 209,000.