Jon Meacham: Countries Must Look At Trump Administration Like 'Particularly Unstable Regimes'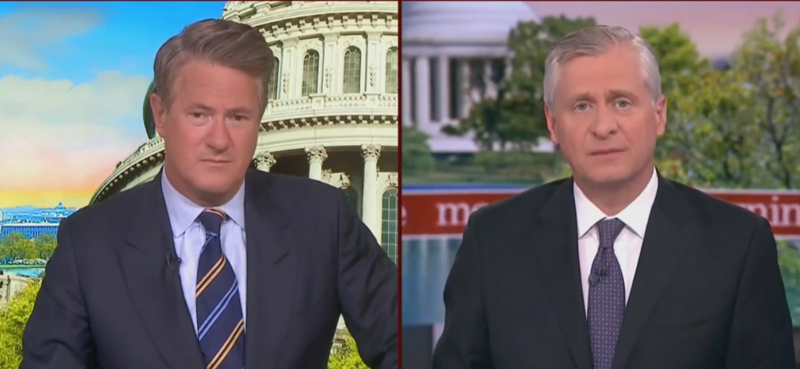 Presidential historian Jon Meacham joined Morning Joe Monday to discuss President Donald Trump's tariff threats against Mexico. Host Joe Scarborough and guests were examining Trump's attitude to other nations and Meacham offered an unflattering comparison.
Meacham compared Trump to a character from Mary Poppins before going on to speculate about foreign governments' attitude to the administration.
"We've sort of childproofed the presidency," Meacham said. "In terms of the USS McCain, you know, we give him all this room."
Meacham was referring to the covering up of the warship named for the late Senator John McCain. There was a minor controversy when it emerged the White House had tried to hide the ship from Trump while he was on a foreign trip.
"I continue to think that foreign leaders must look at this presidency in the way that we used to look at particularly unstable regimes," Meacham said. "You just have to pick and choose and figure out who's going to be here for the long term, who's not going to be here as you negotiate and try to deal with this."
"And why would any foreign power take him at face value?"
"The inconsistency is impossible for our allies to keep up with," Scarborough went on to say.
Watch the video above, via MSNBC.