CNN Anchor Blasts Trump's D-Day Interview With Laura Ingraham: She 'Defended an Antisemite'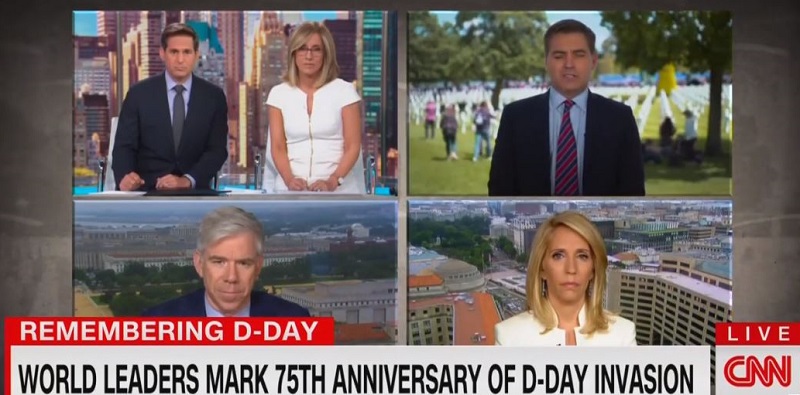 CNN's John Berman criticized President Trump for being late to a D-Day remembrance ceremony in France because he was busy being interviewed by Laura Ingraham, who recently defended a white supremacist on her show.
Berman leveled his criticism after reading part of the speech given at the ceremony by Emmanuel Macron. The French president had told the assembled crowd, according to Berman, that the United States "is never greater than when it is fighting for the freedom of others. the United States of America, it is never greater than when it shows its loyalty to the universal values that the Founding Fathers defended."
The irony, Berman noted, is that Trump delayed his arrival at the ceremony to talk to Ingraham, who just last week was embroiled in controversy over her defense of Paul Nehlen, a one-time congressional candidate who has been banned from various social media platforms for openly espousing antisemitic and white supremacist opinions.
Ingraham, however, had included Nehlen in a group of mainstream conservatives "who believe in border enforcement, people who believe in national sovereignty." In her telling, it was these views that had gotten Nehlen marginalized. She did not acknowledge Nehlen's open white supremacism.
CNN reporter Jim Acosta then noted that while Trump "left the red meat out of the speech here at Normandy," there will likely be plenty of it in his interview with Ingraham, with the headstones of thousands of Americans killed on D-Day as a backdrop.
Watch the video above, via CNN.