Claire McCaskill: Voters Supported Trump Because 'Barack Hussein Obama Didn't Get Us Change'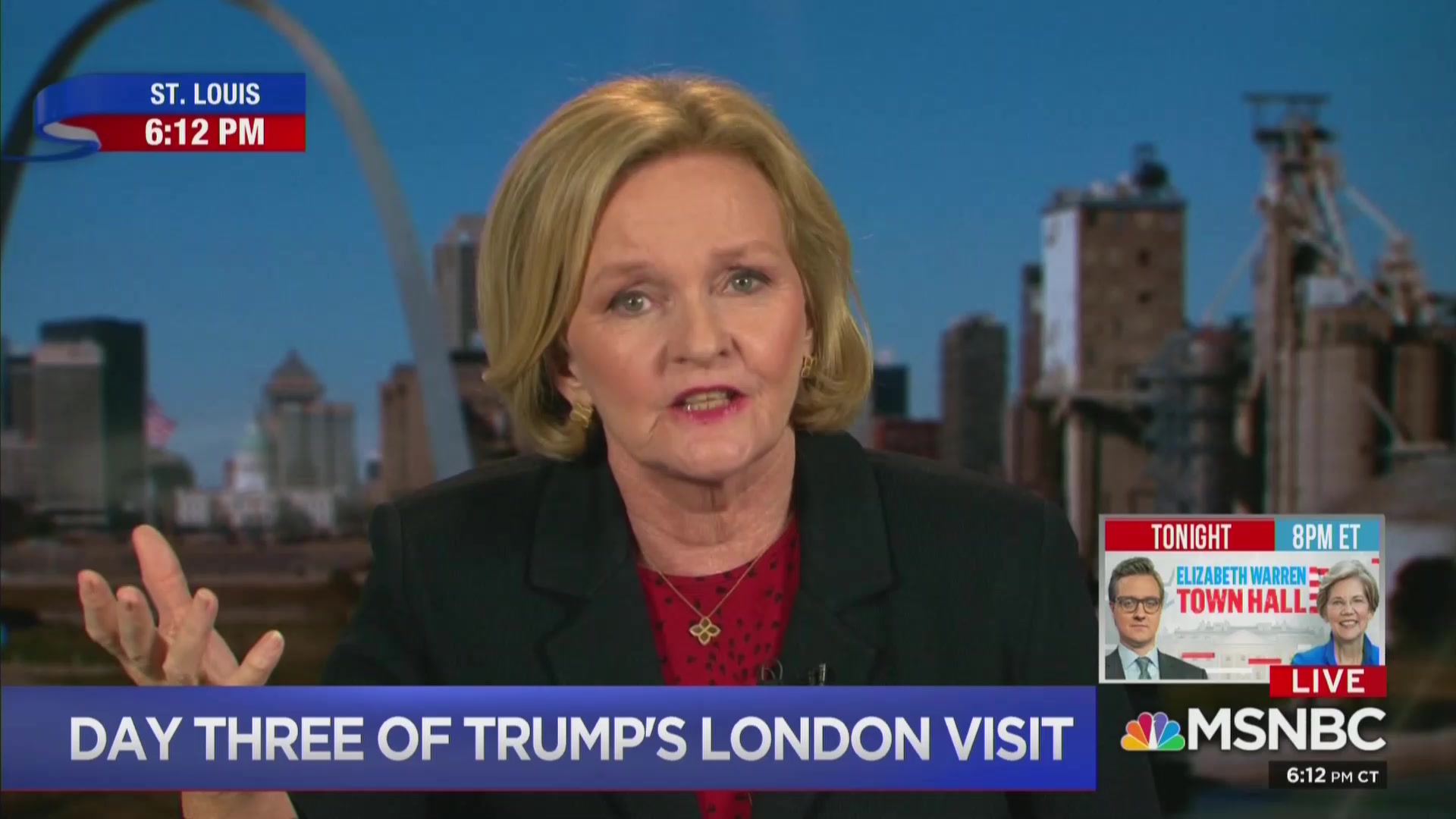 Former Sen. Claire McCaskill (D-MO), who lost her re-election bid last year after slamming "crazy Democrats" while touting her centrist bonafides to Fox News, insisted Wednesday night that the "middle has disappeared" in politics while asserting voters embraced Donald Trump because "Barack Hussein Obama didn't get us change."
Appearing on MSNBC's Hardball, McCaskill — who is now an MSNBC political analyst — was asked by host Chris Matthews if she thought voters in places like Missouri would have the ability to admit in 2020 that they made a mistake when they supported Trump in the last presidential election.
"You have to understand, Chris, there is such angst and frustration with the dysfunction of our government right now," the ex-Missouri lawmaker said. "The middle has disappeared. Everyone has gone to their respective corners."
Claiming that when this happens, "nothing gets done" in a democracy and cynicism sets in, McCaskill went on to say that this is when "they pull a pin on the grenade and toss it in the swamp." This then prompted her to refer to Trump's predecessor by his full name, a tactic normally reserved for birthers and right-wing commentators looking to delegitimize the nation's first black president.
"That was what Donald Trump was to the people who supported him in our state," she exclaimed. "We need change and maybe this guy because he is so different — because Barack Hussein Obama didn't get us change!"
Now, to be fair, it is quite possible — even likely — that McCaskill was just trying to parrot the rhetoric of what she believes is a deeply conservative middle America voter who listens to right-wing talk radio and watches Fox News.
At the same time, thinking it's a good idea to shout "Barack Hussein Obama" while peddling the virtues of both sides-ism is probably one of the reasons McCaskill is an ex-senator.
Watch the clip above, via MSNBC.