Former Obama Advisor Rips New Trump Tariffs on Mexico: 'This Puts the Um in Dumb'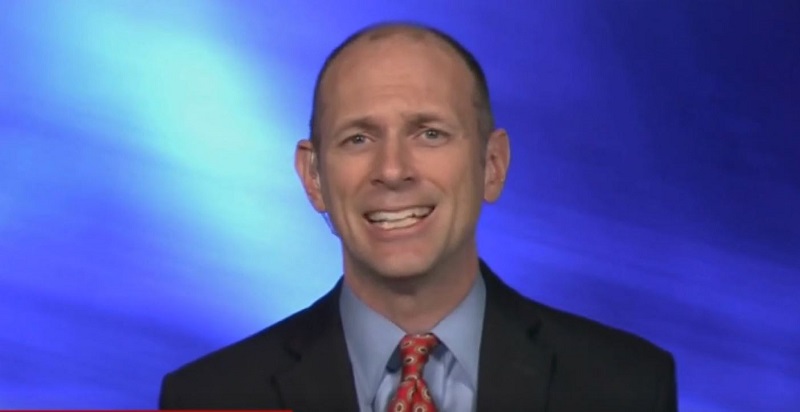 The chair of the Council of Economic Advisers under President Obama went on a furious rant against the new tariffs on Mexican goods that President Trump announced on Thursday night.
Austan Goolsbee told Ali Velshi and an MSNBC panel on Friday that this new tariff policy "is incredibly stupid" and suggested Trump only imposed it to get people to stop talking about Robert Mueller's press conference this week, which seems to have thrown the entire administration for a loop.
Goolsbee's rant came after Kristen Welker reported that there was division in the Trump administration over the policy, with Treasury Secretary Steve Mnuchin and U.S. Trade Representative Robert Lighthizer, who rarely agree on anything, both opposing the tariffs. But advisor Stephen Miller, an anti-immigration hardliner, reportedly convinced the president on the policy's merits as a way to stop undocumented migrants from coming across the border.
Velshi then played a clip of administration official Peter Navarro defending the tariffs on CNBC Friday morning. Navarro claimed that countries such as Mexico and China are the ones that bear the burden of tariffs the U.S. puts on their goods, not American consumers.
Navarro's comments set Goolsbee off.
"Economists have studied tariffs for decades and we've studied these tariffs," Goolsbee snarled. "The ones that he was talking about. And one hundred percent of the burden of those taxes — and tariffs are taxes — one hundred percent of that burden was paid by the American consumer."
"This policy toward Mexico is incredibly stupid," he added.
Goolsbee said that the tariffs will hit car manufacturers particularly hard because automakers in the United States import a lot of parts from Mexican factories. The tariffs that are now on those parts will be passed off to car buyers.
He concluded, "This puts the um in dumb" as the panel laughed.
Watch the clip above, via MSNBC.