Meghan McCain Demands 'View' Colleagues Stop Demonizing Republicans: 'Put This Crap Aside!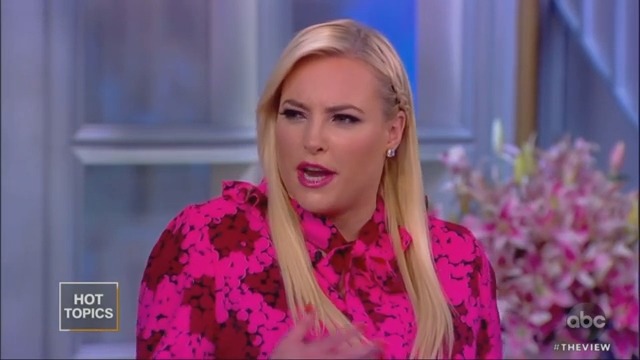 The View's Meghan McCain seemingly took issue with her colleagues using humor to address the unending crises in the Trump administration, calling for more bipartisanship and insisting that they all need to "put this crap aside."
"We're talking about people's lives at stake," McCain remarked. "So maybe a little less humor and a little more work by everyone would be nice."
"Where's the humor?" Behar shot back. "They're not funny."
Read the rest of the piece at The Daily Beast.
Watch the clip above, via ABC.