Hannity Edges Maddow in Total Viewers Wednesday Night, Tucker #1 in Key Demo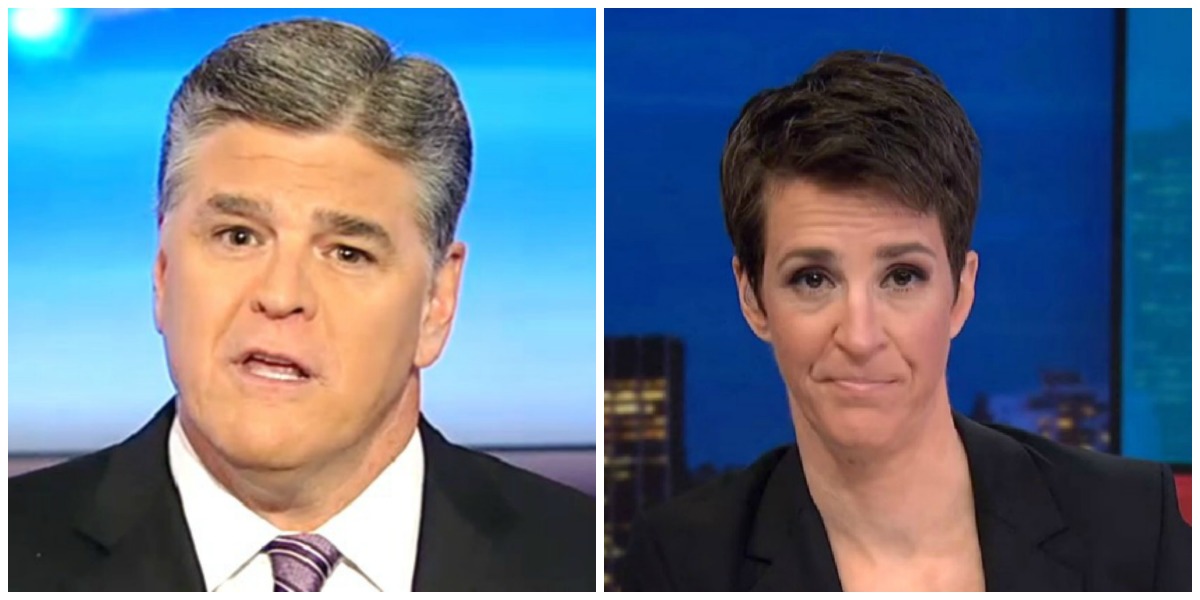 On an extremely busy news day that featured President Trump declaring that he won't work with Democrats on any legislation until they stop investigating him, Fox News led the way across the board in both primetime and total day viewership. The right-leaning network also boasted the most-watched show of the day while MSNBC's The Rachel Maddow Show took second place.
According to Nielsen, Fox News drew 2.810 million total viewers and 468,000 in the key 25-54 demographic during the 8-11 PM primetime hours. MSNBC averaged 2.302 million viewers overall and 322,000 in the demo. CNN pulled in a demo audience of 309,000 and 1.053 million total viewers.
During the 9 AM to 5 PM daytime slot, Fox News delivered a total audience of 1.417 million and 230,000 in the key demo. CNN attracted 166,000 demo viewers and 724,000 viewers overall. MSNBC nabbed 1.083 million total viewers and 131,000 in the demographic.
Fox News' Hannity boasted the most total viewers of the day, drawing 3.121 million, while taking second place in the key demo (483,000). Fox's Tucker Carlson Tonight led in the demographic with 487,000 while placing third in total viewership (2.765 million).
Maddow, which airs opposite Hannity at 9 PM, finished second in total viewers (2.902 million) and third in the demographic (444,000). Fox's The Ingraham Angle took fourth place in both metrics, drawing 2.545 million total viewers and 433,000 in the demo.
The top-rated program on CNN was Cuomo Prime Time, which drew 1.083 million viewers overall. The 10 PM broadcast of CNN Tonight led in the demo with 322,000.