Democratic Rep. Lauren Underwood Lays Blame for Deaths of Migrant Children at Acting DHS Secretary's Feet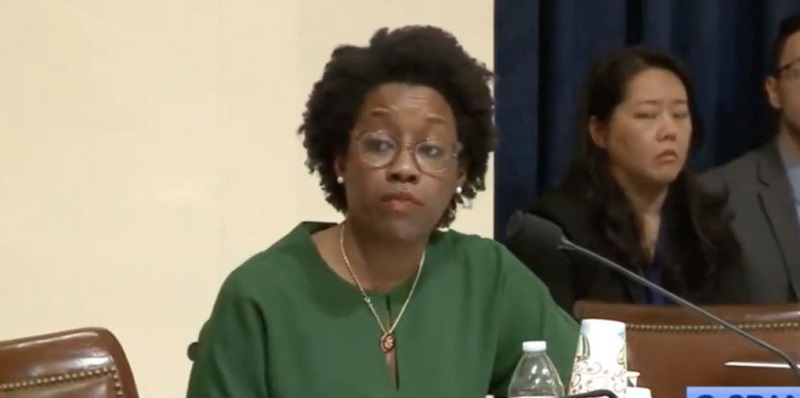 In a congressional hearing on Wednesday, Acting Homeland Security Secretary Kevin McAleenan found himself on the receiving end of blistering accusations over the deaths of child migrants taken into custody at the southern border.
Freshman Rep. Lauren Underwood (D-IL) sought to place the blame for five recent deaths of migrant children in American custody at McAleenan's feet. Those deaths, along with the policy of separating children from their parents that he helped develop, suggested to Underwood that something more than normal bureaucratic incompetence or overwhelmed border agents was responsible for the five kids dying.
"People keep dying, sir. People keep dying," Underwood said as McAleenan tried to defend himself and his agency. "Congress has been more than willing to provide the resources and work with you to address the security and humanitarian concerns. But at this point, with five kids that have died, five thousand separated from their families, I feel like…this is intentional."
She continued, "It's a policy choice being made on purpose by this administration, and it's cruel and inhumane."
McAleenan called Underwood's words "an appalling accusation" and added that the problem is a lack of resources and legal constraints.
Underwood later clarified that she believed the deaths, along with whatever emotional damage is being done to children who were separated from their parents before the government halted the family separation policy, were the logical results of these choices made by McAleenan and other administration officials.
She is not wrong. The separation policy that McAleenan helped design and implement under his predecessor, Kirstjen Nielsen, was intended to deter migrants from attempting the journey to America's southern border. This is beyond dispute. And if the policy was meant as punishment and psychological torture to deter migrants, it stands to reason that damage up to and including death is the logical endpoint of the policy in some cases.
Underwood had aggressively questioned Nielsen about the effects of this policy on children during a committee hearing in March, before Nielsen resigned from the Trump administration. She asked McAleenan some of those same questions today. And while it may be a stretch to blame the family separation policies for these specific deaths, it is not out of bounds to suggest that the excessive cruelty of McAleenan's actions have led to enormous and avoidable misery.
The committee's Republicans, joined by one Democrat, later voted to have Underwood's comments stricken from the record.
Watch the video here, via C-SPAN.