Trump Wants Border Wall Painted Black So It'll Be Too Hot To Climb In Summer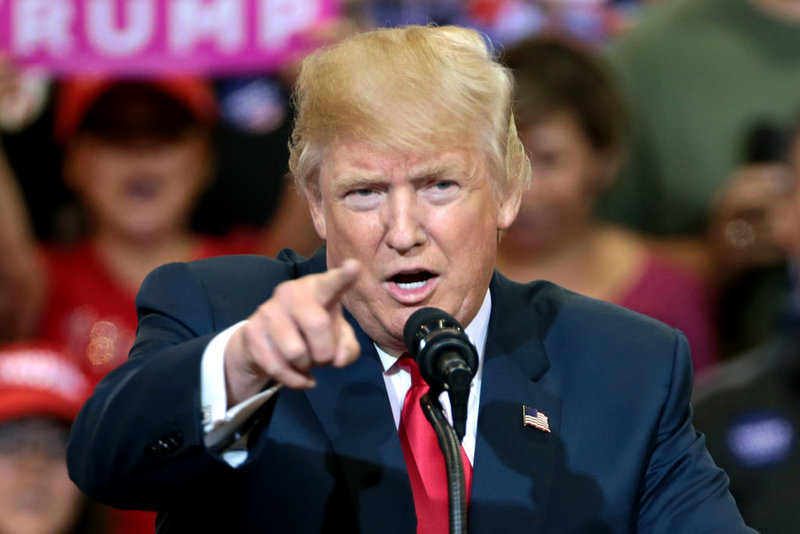 President Donald Trump keeps changing his demands for a wall along the southern border, frustrating the Department of Homeland Security, which is responsible for the construction. Two years in to the Trump administration, little progress has been made.
Trump wants the wall painted black, apparently concerned that it will be ugly otherwise. He has frequently said he wants a 'big, beautiful wall'. The President also believes that painting the wall black will cause it to become hot in the summer months, making it harder to climb.
He also wants pointed bollards – essentially spikes – and has reportedly described the kind of injuries he believes these spikes would inflict on people trying to cross the wall. Though this may seem that the wall will look outlandish, Trump's demands keep changing, so it isn't clear how he may change the plans in the future.
The President has also complained that there are too many gates in the current plans for the wall and wants those scaled back. This could cause further problems for legal crossings, which are essential for trade between the US and Mexico.
Trump's ever changing desires have confused and frustrated both officials and engineers tasked with planning the wall. He has publicly changed the plan many times, while in private, he appears to be even more fickle. However, funding the border wall is still a difficult hurdle to overcome, so Trump's ideas may never become reality.