Morning Joe To Beto O'Rourke: Don't Apologize For Being A Man, Get Off Twitter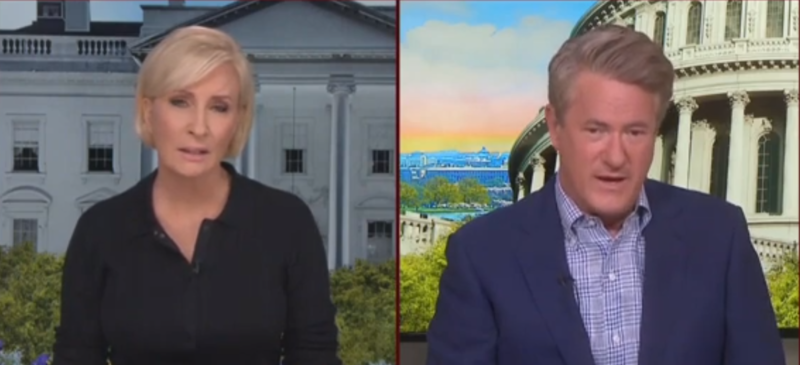 Morning Joe hosts Joe Scarborough and Mika Brzezinski shared some advice for Democratic presidential candidate Beto O'Rourke Wednesday morning. The MSNBC hosts were not impressed by O'Rourke's appearance on The View, where he seemed to apologize for his past actions.
Though Brzezinski and Scarborough have expressed strong support for former Vice President Joe Bide, they've also hosted and praised other Democratic presidential hopefuls. O'Rourke, a former Texas Congressman, compared unfavorably to Biden, so Scarborough decided to give him some free advice.
"I want to say, and I am dead serious here" Scarborough said. "I have campaign advice for Beto, if he is re-launching his campaign. It is this: stop apologizing."
"Run for the Senate," Brzezinski cut in.
"Do not apologize for being on Vanity Fair. Own it," Scarborough went on. "Do not apologize for having a very rich father-in-law. Own it. Do not apologize for taking Republican positions in the past. That's what you did, OK? That's what Donald Trump did. He took Democratic positions his whole life. Own it. Explain why you did it. Do not apologize for being white. Do not apologize for being privileged. Do not apologize for anything."
"Being a man," Brzezinski cut in, again.
"For being a man," Scarborough agreed. "And also, Beto, do not apologize for getting great press coverage."
" I feel I need to give him a 'know your values' speech," said Brzezinski, who has been notably unimpressed by O'Rourke.
"What you want is great press coverage. Let your opponents whine," Scarborough said. "Ignore the blue check marks. If you're on Twitter, get off of it. And just start talking to voters. They don't live on Twitter. They do not live on Twitter. Stop apologizing. OK. That is my free advice. You're paying people to give you advice? Let me tell you, it's bad advice."
Watch the video above, via MSNBC.