Hannity Tops Cable News in Total Viewers Tuesday, Maddow Finishes 4th in Key Demo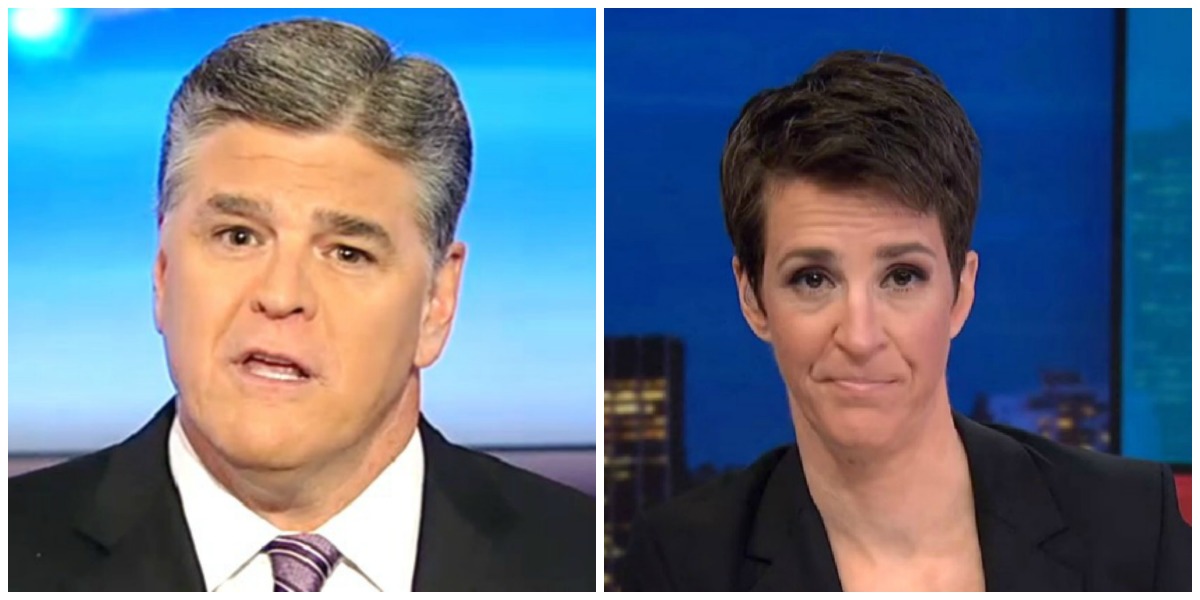 Fox News dominated cable news ratings on Tuesday, leading across the board in both total day and primetime while boasting the top three programs in the key advertising 25-54 demographic. CNN, meanwhile, struggled to draw an audience as the network was unable to draw more than 800,000 viewers in any hour.
According to Nielsen, Fox News drew 2.613 million viewers overall and 383,000 in the key demo during the 8-11 PM primetime hours. MSNBC followed behind with 270,000 in the demographic and 1.899 million total viewers. CNN averaged a total audience of 778,000 and 193,000 in the demographic.
In the daytime 9 AM to 5 PM slot, Fox pulled in 1.342 million total viewers and 224,000 in the key demo. CNN delivered a demo audience of 149,000 and a total viewership of 606,000. MSNBC attracted 838,000 viewers overall and 92,000 (!) in the demo.
Fox's Hannity led the way in total viewership with 2.827 million while taking third place in the demo (388,000). Fox News' Tucker Carlson Tonight took the top spot in the key demo with 427,000 while finished second in total viewers (2.705 million).
MSNBC's The Rachel Maddow Show, which airs opposite Hannity at 9 PM, settled for third place in total audience (2.455 million) and fourth in the demo (367,000). FNC's The Five grabbed the silver in the demo (407,000) and took fourth in total viewers (2.367 million).
The top-rated program on CNN was Cuomo Prime Time, which drew a middling 800,000 viewers overall and 209,000 in the key demo.