Rand Paul Repeats False Smear About Joe Biden's Involvement with Firing of Ukraine Prosecutor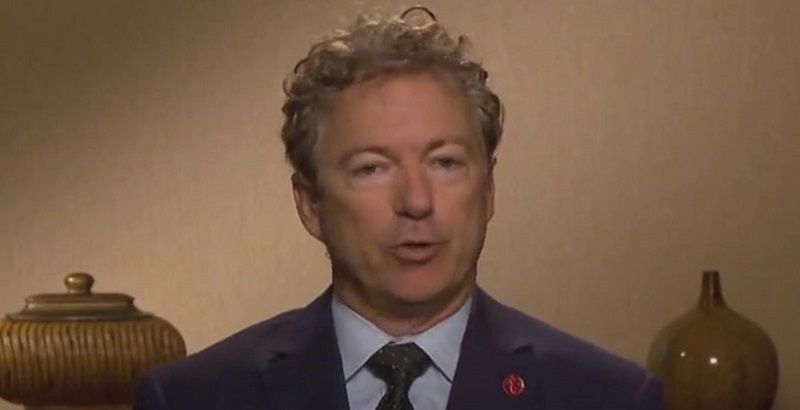 Sen. Rand Paul either flat-out lied on This Week with George Stephanopoulos on Sunday morning, or he has poor reading comprehension. Either way, George Stephanopoulos let him get away with it.
Stephanopoulos started off by asking the Kentucky senator if he believes that Congress should make it illegal "to engage foreign governments for assistance in campaigns." Paul immediately pivoted to attacking Joe Biden's son Hunter over his involvement with a Ukranian energy company, which was recently reported on by The New York Times. 
Paul told Stephanopoulos he thought Americans would be "dismayed" about Hunter Biden earning a large salary for serving on the company's board "while Joe Biden was lobbying to have this company go free of prosecution."
"My understanding, this was reported in The New York Times, Joe Biden was asking the prosecutor to lay off of the company that Hunter Biden was working for," Paul added.
This is not true. The Times did not report that Biden asked Ukraine's general prosecutor to "lay off" the company, and in fact admitted there was no evidence the then-vice president had been trying to help his son when he pushed Ukraine to fire the prosecutor as part of a broader anti-corruption push by the Obama administration. This story has been fairly thoroughly debunked, and was pretty clearly a smear job being pushed by Trump allies such as Rudy Giuliani.
Stephanopoulos tried to push back, only to have Paul repeat his talking point about how much money Hunter Biden was paid to work for the company, Burisma Holdings. Stephanopoulos replied, "That's separate from what you said about what the vice president was saying right there." Then he moved on to another question without getting an answer from Paul on the original question about making it illegal to accept foreign help in elections.
Paul is accurate about Hunter Biden's salary. Everything else he said was wrong. But because he was not challenged on it or forced to correct it, his lie sits out there, unchallenged, to get circulated further in the media and the wider electorate.
"Outwitted by Rand Paul" is something that should never be written about any interviewer.
Watch the video up top, via ABC.