'The Federalist' Quietly Deletes Hot Take Celebrating Murderous Strongman Rodrigo Duterte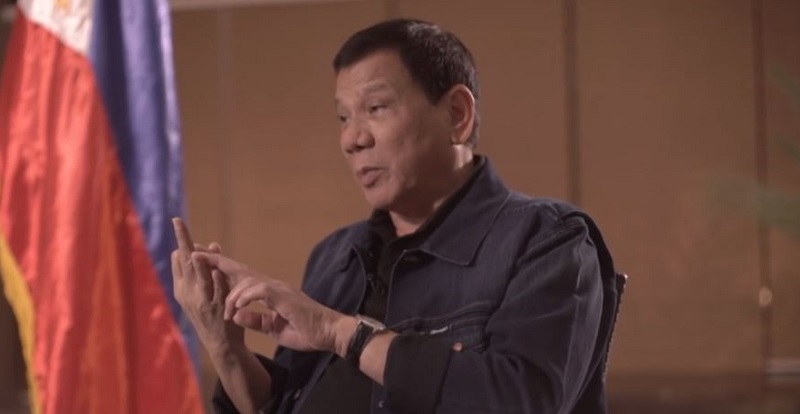 If an outlet is going to post stories celebrating fascists, it should have the power of its convictions and leave the stories up.
The Federalist apparently feels differently. On Friday, the site published and then deleted without explanation a piece that celebrated Rodrigo Duterte, the president of the Philippines who has been criticized for human-rights violations as he has ramped up extrajudicial efforts to combat drug dealers and addicts in his nation.
The piece is still available here via the Internet's Wayback Machine.
Duterte came to power promising in part to clean up the drug trade that has afflicted his nation. Which is fine. But he has done so through extrajudicial means, sending both official state law enforcement and unofficial vigilantes into the streets to find and kill both addicts and dealers, the latter without criminal trials. Quite a few of those murdered have reportedly had nothing to do with the drug trade, but are simply the collateral damage of a policy that takes judicial accountability out of the equation.
The exact numbers are tough to come by, but in April The New York Times reported as many as 5,000 deaths have resulted from police operations in the almost three years since the crackdown began, with thousands more under investigation as possibly extrajudicial vigilante killings. Before that, The Sydney Morning Herald had reported nearly 12,000 deaths related to the crackdown just in its first 14 months.
It has gotten so bad that the International Criminal Court officially opened an investigation into Duterte last year.
Naturally, the reaction from a writer for the right-wing Federalist was the old cliche about how at least the fascist thug made the trains run on time.
No, really, here is an actual passage from the piece: "Manila has the worst traffic in the world. It doesn't appear on any of the recent top lists, and many place Los Angeles at No. 1, but from my experience, Manila has LA beat by at least a factor of two."
Anecdotal evidence is the best kind of evidence.
The writer, someone named Seaborn Hall, continued: "Two years ago, right after Duterte was elected, it could take two hours to get from Ninoy Aquino airport in Pasay to a hotel in Makati or Taguig. Recently, on my fourth visit, that trip took less than 40 minutes. Why? Duterte's focus on building the nation's infrastructure and the construction of a new skyway from the airport straight into Makati that was just finished last year."
Sure, he has empowered mercenaries, vigilantes and police to kill suspects without trial in gross violation of their human rights, but Seaborn Hall can get to the airport much faster than he used to, so let's call it a wash.
There is much more, including Hall's soft-soaping of the arrest of Maria Ressa, a journalist who has been harshly critical of Duterte, on what appear to be specious grounds.
As of Friday evening, The Federalist had yet to comment on its removal of Hall's piece. A journalistic organization would, for transparency's sake, append an editor's note to a piece, or replace it with the note completely. There has been no comment on the site itself, nor on Twitter or Facebook (where you can still find a link to the original piece, which now directs you to a 404 error).
Though the site does have a long history of dropping its content down the memory hole with no acknowledgement.
Look, The Federalist can publish fascist apologia if it so desires. Some would argue it already does so with its support of Donald Trump, who is less popular in his country than Duterte is in his.
But if you change your mind about publishing the apologia, at least have the guts to explain why. For a publication that complains about other organizations' lack of transparency, it's not a good look.