Canceling Trudeau: Why Justin Trudeau's Apology for Wearing Brownface Is Not Enough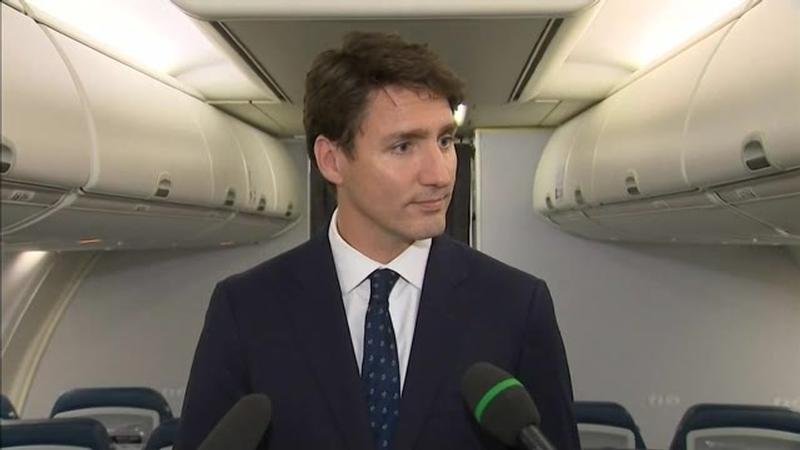 On Wednesday, Time revealed a photograph of Canadian Prime Minister Justin Trudeau wearing brownface and a turban at a 2001 party.  Since then, Trudeau has apologized, admitted to singing in blackface at a high school talent show, and, in the wake of an additional incident of him in brownface, this time on video, apologized again.  He has also admitted that there could be additional incidents of black- and brownface in his past that he might not remember.
To his dubious credit, Trudeau's apology was more meaningful than most of the public apologies we've seen for blackface incidents this past year.  "It is something that people who live with the kind of discrimination that far too many do because of the color of their skin, or their history, or their origins, or their language, or their religion, face on a regular basis," said Trudeau, "And I didn't see that from the layers of privilege that I have."  Well, 'privilege' is certainly a fifty-cent word here, and props to Trudeau for admitting that he has it, but somehow, given that Trudeau wore brownface in the twenty-first century, as a twenty-nine-year-old, I doubt he's stretching all that much to undermine that privilege.
The scandal has put into question Trudeau's campaign in advance of Canada's October Election Day, overshadowing a newly announced assault weapons ban, at least in the international press.  The New York Times reports that Trudeau is seeing less fire from Canadians on the ground, citing a town hall meeting where, despite questions not being vetted in advance, Trudeau only faced a single inquiry on the topic of his history of wearing racist costumes.  Perhaps Trudeau's base, like so many of us, are too concerned with finding a hope of progressivism to cling to.
Trudeau is not the first politician to face a blackface scandal; there has, in fact, been quite a rash of American politicians' college-era racist costumes exposed over the last year or so.  And boy howdy, we are sure living in a hellscape when scandals like that become normal, aren't we? But the case of Trudeau has us, in the common parlance, shook. It's a scandal with a difference, in a time when they come so fast that we can hardly take the time to separate one from another.
What is it about Trudeau that makes his racist past so much more shocking than that of, say, the governor of Virginia?  Well, in one sense, the answer is self-evident: Trudeau is seen as a liberal darling, a beacon of hope that someone, somewhere, isn't voting for fascists (at least not all the time).  Of course, there are those who have never held stock in this image; not only is Trudeau a legacy Prime Minister, but he has a poor record in relations with First Nations peoples that has drawn criticism throughout his tenure (including accusations of bullying from his indigenous former attorney general earlier this year).  But on this issue, the point is that it used to be a relief to see a world leader successfully espousing openly progressive values, even incomplete ones.
In other words, these revelations about Trudeau are both an outrage and a disappointment.  The sharpness of this feeling brings a new perspective to the usual slew of half-baked excuses defenders of white privilege love to pile on in these situations.  That 'it was thoughtless, but it was done years ago. It was a different time. He was a different person, and look what he's done since then! It could be worse, really.  And anyway, he apologized.  What do you want, blood?'
Of course, what we want is, for once, not to be betrayed.  We want our leaders to hold themselves, if not to a higher standard, at least to an average standard.  Even if we were to grant that wearing brownface could ever be an 'honest mistake' (though, obviously, it can't), it's not the sort of mistake a thoughtful, empathetic person is likely to make.  If we're going to see Canada as a progressive leader, (and god, we want to), it needs to be represented by progressive people. And while any nation is represented by someone who has worn black- or brownface, it is of necessity regressive.
This is why, despite a seemingly heartfelt apology, Trudeau needs to be canceled.  In the lifetime of anyone living today, there has never been a moment when blackface was acceptable (because blackface has never been acceptable).  There's no innocence of this crime.  Even if it's forgivable, it places the perpetrator firmly in league with a fundamentally unjust status quo.  Could they join us in the future? Sure, but I doubt they're qualified to lead us there.