The View's Joy Behar and Meghan McCain Fist-Bump as They Finally Agree on Something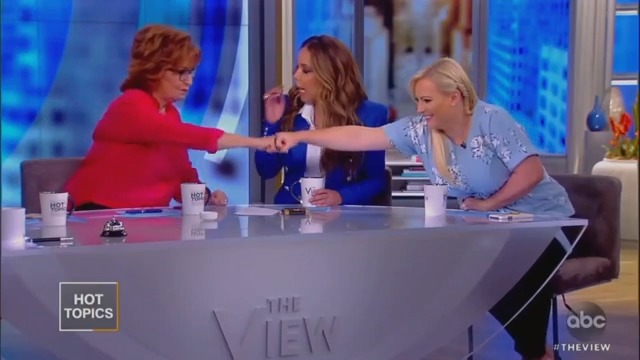 Regular viewers of daytime gabfest The View are accustomed to seeing co-hosts and ideological opposites Joy Behar and Meghan McCain derail the show on a daily basis as they personally tear into each other. That's why Monday's opening segment had to leave them in utter shock at the sight of the pair fist-bumping and declaring their full agreement with each other.
"His base, Trump's base, likes it when he makes up these names," she said. "Crooked Hillary… They go to those MAGA rallies and they love them. Joe Biden's base, I'm one of them. I like it too. On that side, go right back at him I'm a street fighter. I'm from Brooklyn. Go right at him!"
As the audience erupted in applause, McCain reached across the table and gave her frequent foe a fist-bump.
Read the rest of the piece at The Daily Beast.
Watch the clip above, via ABC.