Bernie Sanders: It's 'Premature' and 'Silly' to Consider a Person of Color as My Running Mate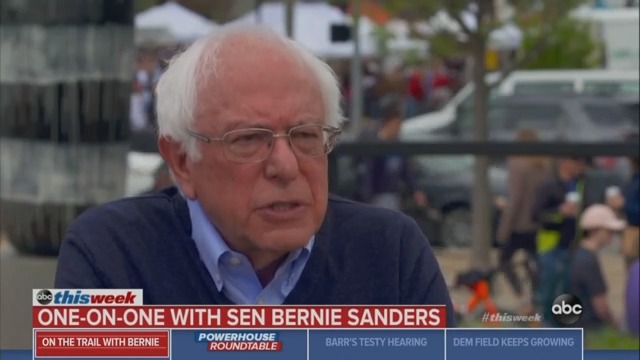 It is no secret that Bernie Sanders has struggled to energize black Democratic voters to support his presidential candidacy in both the 2016 campaign and this time around. His answer, when asked whether he'll consider a person of color to be his running mate, likely isn't going to help bridge that gap.
Towards the end of his interview with This Week's Jonathan Karl, the independent Vermont senator was given a lightning round of questions to answer. Karl noted that fellow 2020 hopeful Cory Booker has already said he'll name a woman to be his running mate if he grabbed the nomination.
"Will you make the same pledge?" Karl asked.
"I will give very serious consideration to that," the democratic socialist replied.
"Person of color?" Karl wondered.
Awkwardly pausing for a few seconds, Sander finally answered: "I think it's premature — it would be silly to make that statement right now."
"You can't give us your short list right now," the ABC News correspondent responded, prompting Sanders to laugh.
This is likely a situation of Sanders just saying that it is too early to make any kind of pledge on a running mate, considering that the first primary votes won't be cast for another nine months. At the same time, considering the tough time Sanders has had making inroads with black voters, one would think he'd have a better answer prepared. Especially because he has to know these questions are going to be asked.
Watch the clip above, via ABC News.