MSNBC's Nicolle Wallace Leads Time Slot in Total Viewers for Fifth Straight Month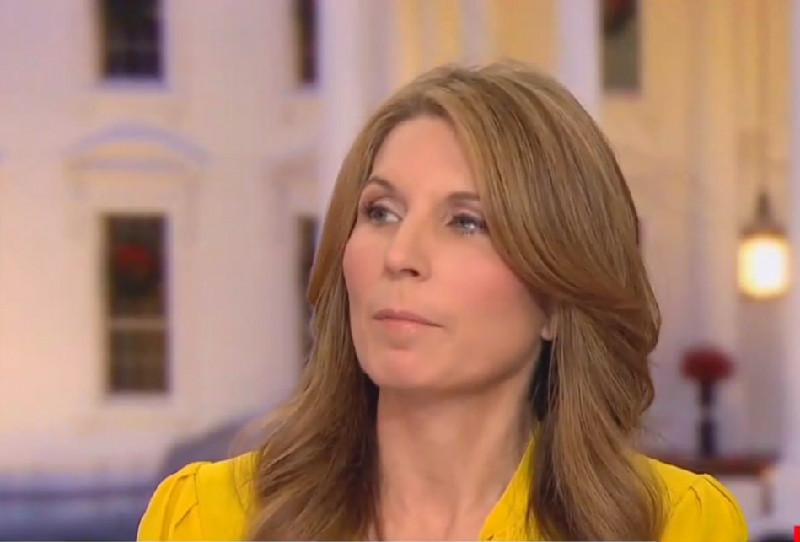 While Fox News was the big ratings champion of the month of April, leading across the board in total day and primetime viewership, and MSNBC suffered significant drops in the key demographic and total viewership compared to the same month last year, there was still a silver lining for the network in mid-afternoon program Deadline: White House.
According to MSNBC's press release on April's numbers, the Nicolle Wallace-hosted panel show topped its 4 PM time slot in total viewers for the fifth straight month, drawing an audience of 1.4 million. In comparison, CNN's The Lead with Jake Tapper averaged 732,000 viewers overall and Fox News' Your World with Neil Cavuto pulled in 1.38 million total viewers.
Besides besting Cavuto for five straight months, Wallace defeated Tapper for the 19th consecutive month in total viewership.
Wallace, however, was not able to take the top spot in the coveted 25-54 demographic. Per Nielsen, Cavuto placed first with 223,000 demo viewers, compared to Wallace's 166,000 and Tapper's 164,000.
The only other weekday MSNBC program to lead its hour was The 11th Hour with Brian Williams, which drew 1.5 million viewers overall to top Fox News @ Night (1.4 million) and CNN Tonight (576,000) during the 11 PM time slot.
The Rachel Maddow Show, which airs at 9 PM, was the network's top-rated show overall, placing third in cable news with 2.6 million total viewers and 427,000 in the key demo.