Judge Napolitano Denies Asking Trump for Supreme Court Spot: Is This How You Treat a Friend?!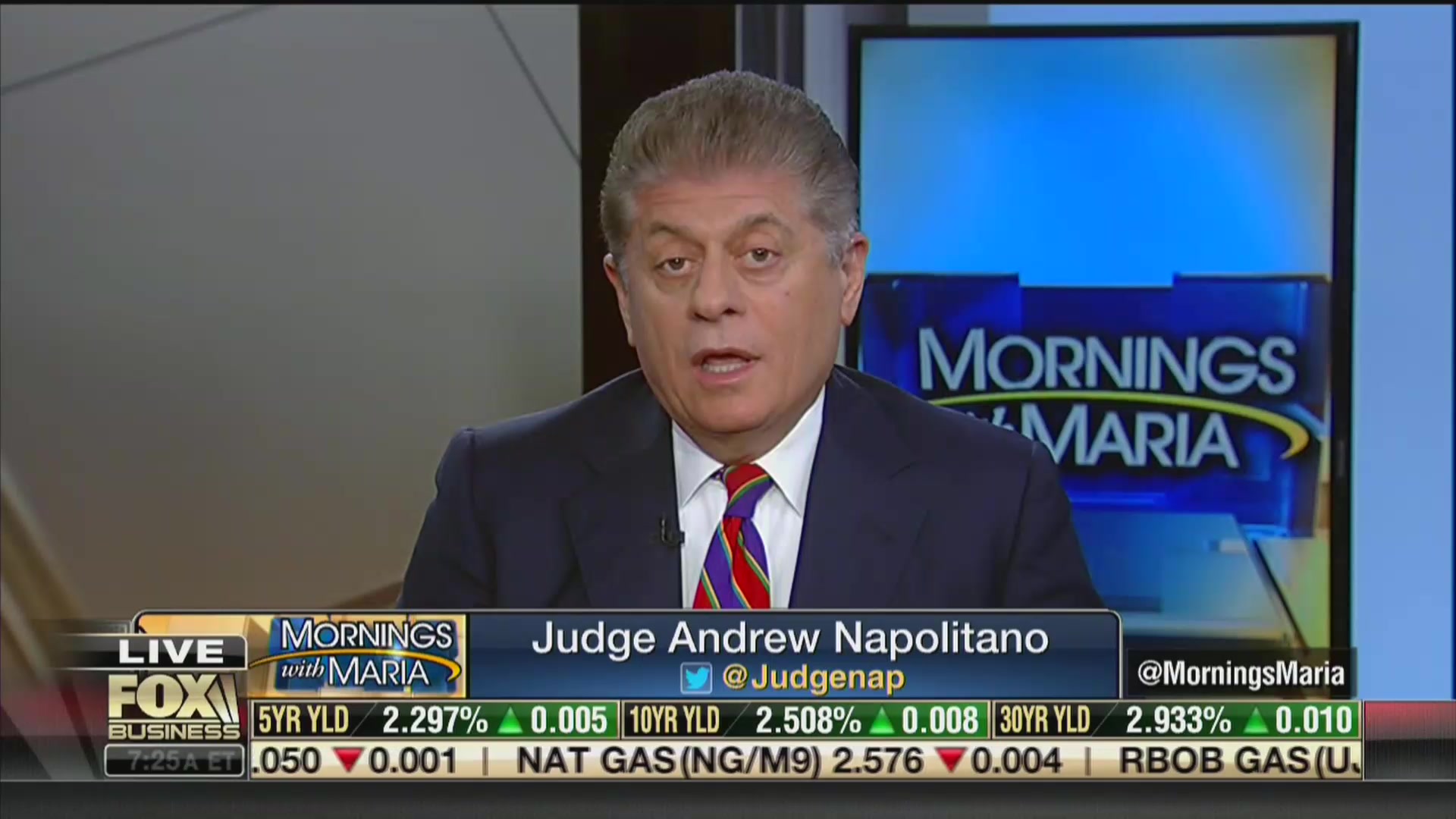 Fox News senior judicial analyst Judge Andrew Napolitano responded to President Trump's weekend Twitter attacks on Monday morning, denying that he asked the president for a Supreme Court spot while joking about the way Trump treats his longtime friends.
Appearing on Fox Business Network's Mornings with Maria Bartiromo, Napolitano humorously noted that if "this is the way you treat your friends how do you treat your enemies," prompting host Maria Bartiromo to ask whether Napolitano pushed for a Supreme Court position or a pardon for a friend.
Read the rest of the piece at The Daily Beast.
Watch the clip above, via Fox Business.