Joe Biden Sputters After 'The View' Hosts Grill Him on Creepy Touching Accusations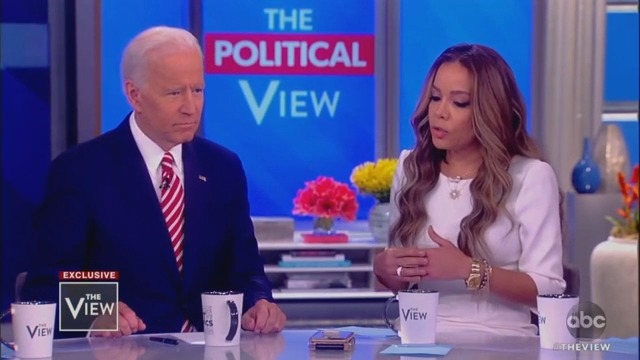 In his first television interview since announcing he was running for president, former Vice President Joe Biden found himself sputtering on Friday when he was confronted over both the multiple allegations that he's made women feel uncomfortable with inappropriate touching and his lack of an apology to how he handled Antia Hill's Senate hearing in the early 1990s.
"So I invaded your space. I'm sorry this happened," he huffed. "I'm not sorry in the sense that I think I did anything that was intentionally designed to do anything wrong or be inappropriate. It was inappropriate that I didn't understand that I took — I assumed — look, I was — anyway."
Read the rest of the piece at The Daily Beast.
Watch the clip above, via ABC.