Fox & Friends Reveals Jared Kushner's 'Comprehensive Immigration Plan' Is Just the 'Undperpants Gnomes' Plan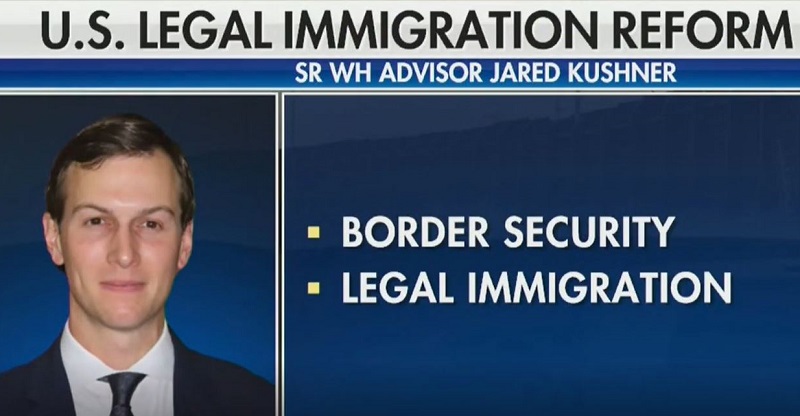 Amidst the spike in apprehensions of migrants at the southern border, the White House has reportedly turned to presidential son-in-law and senior advisor Jared Kushner to work up a comprehensive immigration reform plan. Based on what Fox & Friends reported on Thursday morning, it sounds as if his model is the "Underpants Gnomes" episode of South Park.
The Fox & Friends crew kicked off a segment on the topic with video of migrants being apprehended by Border Patrol agents, which Ainsely Earhardt described as "nearly 300 migrants crossing the border under cover of night." Whether they were actually trying to sneak across the border and were caught or walked up to a port of entry and requested asylum is an important distinction that she did not make.
Steve Doocy then turned to reporter Griff Jenkins, saying "The White House is coming up with a plan to fix things. All they need is some help from some people across the aisle."
Jenkins riffed about the "illegal crossing" (again, not illegal if the migrants presented themselves at a port of entry to request asylum) before bringing up Kushner. Jenkins said Kushner is "presenting the president with a comprehensive immigration plan soon."
He then described the plan: "One part will be border security. The other, legal immigration."
3. ?????
4. Profit!
"Border security" and "legal immigration" are pretty much what the White House has been pitching since the 2016 campaign. They are also broad enough talking points as to be meaningless. Especially in an administration where a hardline anti-immigration restrictionist Stephen Miller reportedly holds considerable sway over policy. Yet here is Fox News, which is practically the president's personal news network, rolling out these talking points as if they are new and fresh.
Presented in conjunction with Doocy's comments about just needing Democratic buy-in, and a clip of Donald Trump saying the whole issue could be settled in one 45-minute meeting, it seems clear Fox & Friends is trying to slap a new coat of paint on old ideas and pre-emptively blame Democrats for when the administration inevitably fails to reach a deal with the opposition party. Which will at least give Trump an issue to holler about at rallies as he runs for re-election.
Watch the video up top, via Fox News.