WATCH: Fox News Host Says Democrats Care About Russia 'Because It Cost Them an Election'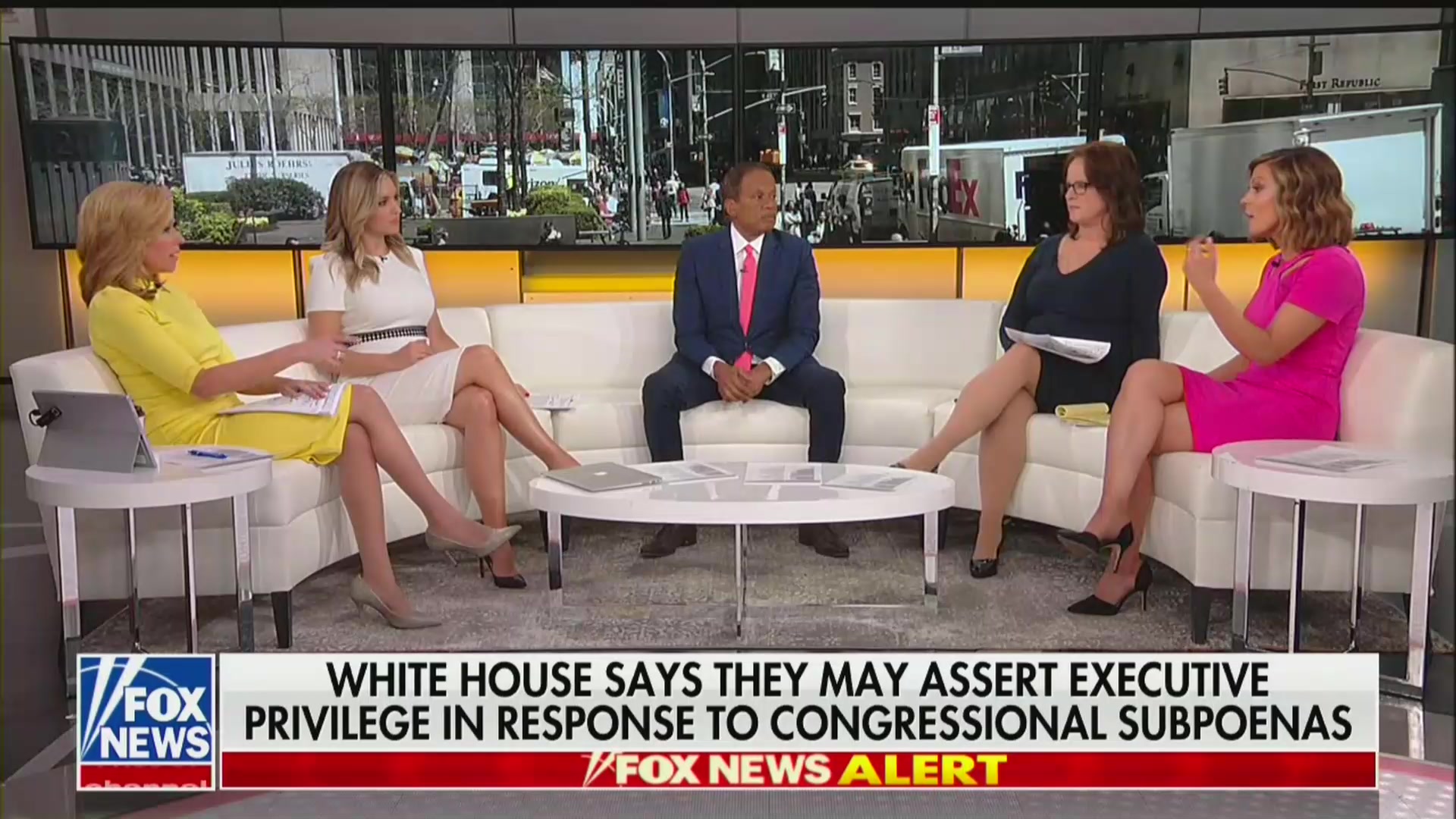 During a typically off-the-rails Outnumbered segment about Russia election interference, the Mueller report, and right-wing Fox News personalities' insistence that the real collusion was between Hillary Clinton and Russia, Fox News host Melissa Francis may have accidentally inserted some glaring truth into the discussion when she said "Russia cost" the Democrats an election.
With liberal Fox News contributor Juan Williams as Wednesday's "One Lucky Guy," the rest of the Outnumbered panel was filled with conservative bomb-throwers. Besides Francis, viewers were greeted with Fox contributors Katie Pavlich and Lisa Marie Boothe, as well as host Liz MacDonald, host of the most MAGA Fox Business show this side of Lou Dobbs.
As the conservative panelists justified President Trump's latest assertion that he will not have his current or former aides cooperate with Democratic investigations, Boothe unleashed a rant about how Trump could not have possibly obstructed justice because there was no underlying crime found in the Mueller investigation.
"There was none because Mueller repeatedly said in his report that there was no collusion," Boothe confidently declared despite the Mueller report saying nothing of the sort.
After calling the Russia investigation a "sham," Boothe went on to repeatedly claimed that "Democrats don't care about Russia" and that this was all about "harming and tarring President Trump."
"One point that I will challenge, Lisa, I think they care about Russia now," Francis interjected. "Because it cost them an election. Don't you think they care now?"
This went completely unaddressed, however, as MacDonald immediately replied that Trump has been "extremely tough" on Russia before saying that "the American people" want Democrats to move on from impeachment talks while Pavlich claimed the Democrats investigating the Trump administration were actually doing the Russians' bidding by "trying to sow discourse within the country."
Francis, whether trying to mock Democrats' thought process or legitimately admitting Russians cost them an election, helped puncture a narrative that has flourished in Trumpworld — that Russian interference did nothing to help Trump or influence voters. Earlier this week, White House senior advisor and presidential son-in-law Jared Kushner diminished Russian meddling, claiming it was nothing but a "couple of Facebook ads" and that the Mueller investigation did more harm to the country.
Watch the clip above, via Fox News.
[H/T Lis Power]