Jake Tapper: Officials Say Getting Trump to Focus on Russian Election Interference 'Like Pulling Teeth'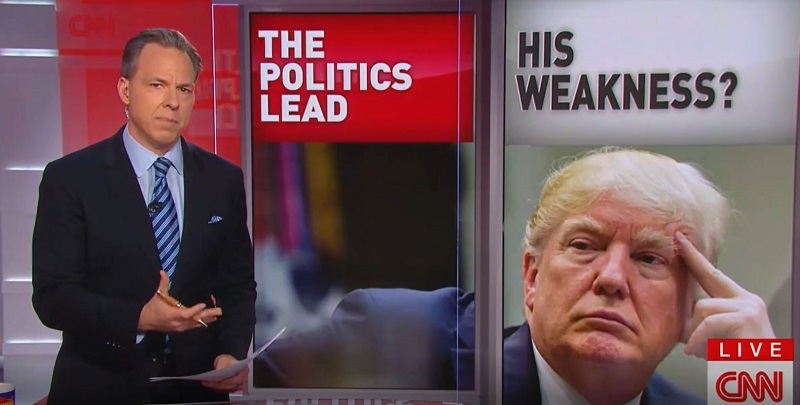 Jake Tapper opened The Lead on Wednesday afternoon with some follow-up reporting to the morning's scoop from The New York Times that administration officials cannot bring up Russian interference in the 2016 election without sending President Trump into a frothing rage.
"A U.S. government official [told] me today that it's, quote, 'like pulling teeth' to get the White House to focus on the very real, ongoing threat of continued Russian election interference," Tapper said.
He added that "senior White House staff felt it wasn't a good idea to bring up issues related to Russia in front of the president," which is what Chief of Staff Mick Mulvaney allegedly used to tell Kirstjen Nielsen, the former Secretary of Homeland Security, when she would try to push for working on countering the Russian threat.
That mentioning Russia enrages Trump is no secret, as anyone who regularly reads his Twitter feed or catches his media gaggles can tell you. Just last weekend, Trump tweeted over 50 times, and most of those tweets were to rant that the media and Democrats have not apologized for reporting the Russia story in the first place, and continue to pursue the investigation.
Tapper also wondered why the government hasn't seemingly done more to secure future elections against Russian interference, and why Trump "is so willing to use his bully pulpit to attack news anchors or 'Saturday Night Live' comedians, but so unwilling to do so on this issue related to his job?"
Watch the clip up top, via CNN.