Sarah Huckabee Sanders Claims April Ryan Literally Called for Her to Be Decapitated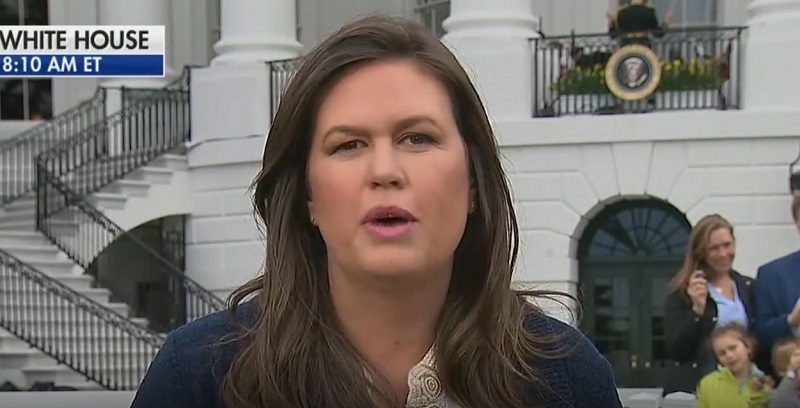 Sarah Huckabee Sanders spent Monday morning on Fox & Friends pretending to not understand what a figure of speech is.
The hosts asked Sanders to comment on some remarks by White House reporter April Ryan, who on Thursday had called for Sanders to be fired from her job as the president's press secretary by saying "when there is a lack of credibility there, you have to start lopping the heads off."
Ryan was upset because the Mueller report revealed that Sanders had admitted under oath to flat-out lying to the press about the reaction from within the FBI to the firing of James Comey. In calling for the press secretary's firing, Ryan obviously garbled the phrase "heads should roll," which is a figure of speech for firing people. But any excuse for an outrage.
"Reporters have said a lot of things about me…but certainly never had someone say I should be decapitated," Sanders said. "This takes us to a new low, even for the liberal media."
Sanders went on to babble for a bit about President Trump's accomplishments and suggested Ryan and other journalists are just bitter about losing "the collusion battle" and just want an excuse to get on TV.
There has been bad blood between Ryan and Sanders since the earliest days of the administration, but now it has reached news levels of absurdity.
Watch the clip above, via Fox News.