Hannity Takes Top Spot on Mueller Day While Maddow Also Draws Huge Ratings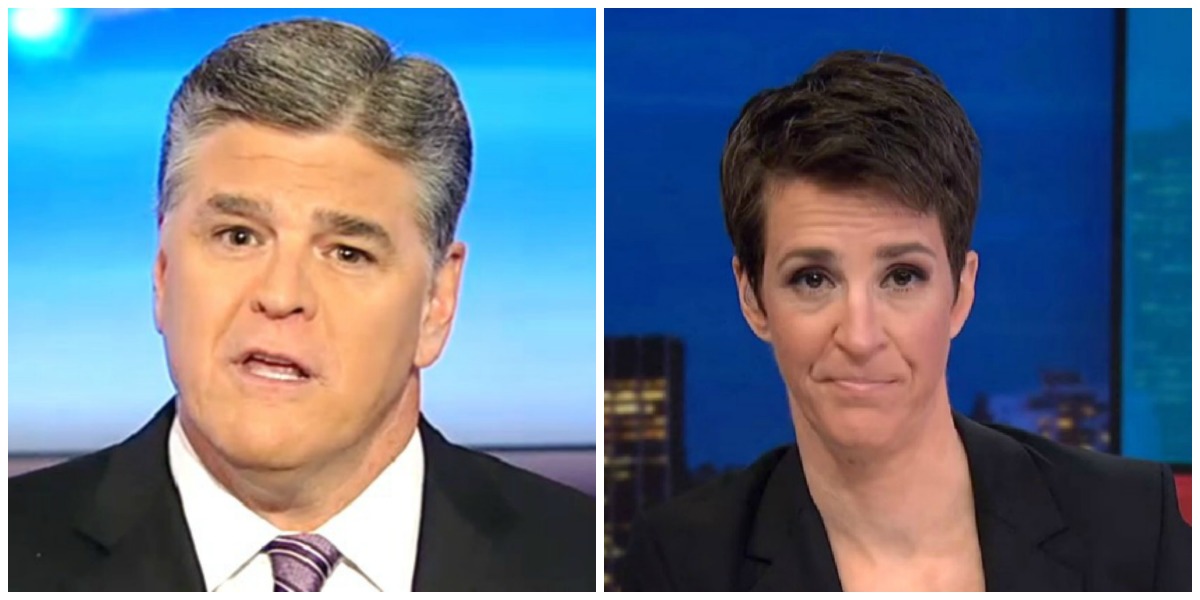 Thursday brought the much-anticipated release of the redacted Mueller report, and with it, millions tuned into cable news to get the breakdown of the findings. While it came as no surprise that Fox News led across the board in the ratings for the day, MSNBC also drew decent numbers for its coverage and saw its flagship primetime program crack the top ten in primetime broadcast TV.
According to Nielsen, Fox News drew 2.8 million total viewers and 441,000 in the key 25-54 demographic from 9:30 AM — when Attorney General William Barr delivered his pre-spin press conference — and 1 PM, following the public release of the report. MSNBC followed with 2 million viewers overall and 307,000 in the demo while CNN pulled in 286,000 demo viewers and a total audience of 1.1 million.
Looking at the 9 AM to 5 PM daytime slot, Fox News drew 2.284 million total viewers and 382,000 in the key demographic. MSNBC delivered a total audience of 1.914 million and 286,000 in the demo. CNN attracted 1.077 million viewers overall and 270,000 in the 25-54 metric.
During the primetime 8 PM to 11 PM hours, Fox News led the field with 3.233 million total viewers and 591,000 in the key demo. MSNBC came in second in both categories, drawing a total viewership of 2.566 million and 445,000 in the demographic. CNN averaged 1.115 million viewers overall and 315,000 in the demo.
Fox News' Hannity was the most-watched cable news show of the day, attracting 3.630 million total viewers and 629,000 in the key demo. MSNBC's The Rachel Maddow Show, which airs opposite Hannity at 9 PM, placed second overall in total viewership (3.225 million) and third in the demo (598,000).
Fox's Tucker Carlson Tonight took second place in the demographic (3.151 million) and third in total viewers (3.151 million). Fox News' The Five placed fourth overall in both the key demo (538,000) and total viewership (2.921 million).
The top-rated hour for CNN was the 10 AM broadcast of CNN Newsroom, which drew 1.313 million viewers overall. Cuomo Prime Time led in the demo with 356,000.