Sarah Sanders Admitted Lying To The Press About James Comey's Firing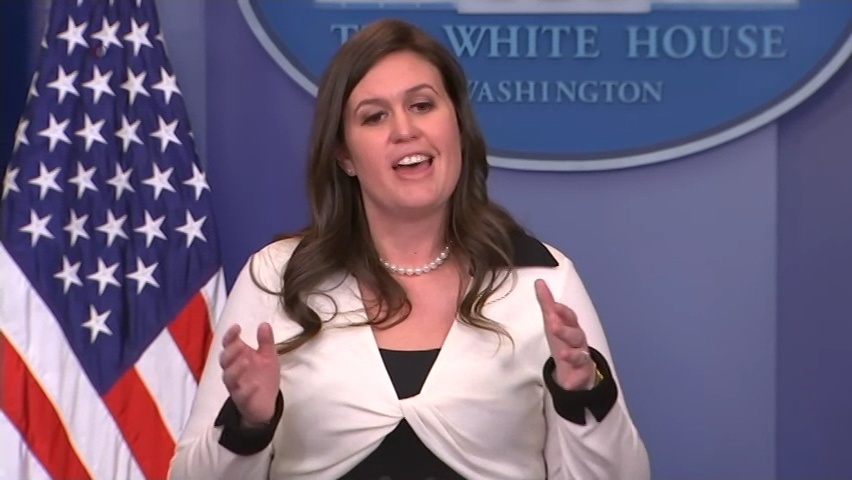 White House Press Secretary Sarah Huckabee Sanders told Special Counsel Robert Mueller's investigators that she lied to the press following the firing of former FBI Director James Comey, the Mueller Report says.
"The President's draft termination letter also stated that morale at the FBI was an all-time low and Sanders told the press after Comey's termination that the White House had heard from 'countless' FBI agents who had lost confidence in Comey," the report says.
"But the evidence does not appear to support these claims," it says.
"The President told Comey at their January 27 dinner that 'the people of the FBI really like [him],' no evidence suggests the President heard otherwise before deciding to terminate Comey," the passage goes on.
"And Sanders acknowledged to investigators that her comments were not founded on anything."
Sanders has frequently been accused of misleading the press in often tetchy exchanges with journalists. This section of the Mueller Report confirms that she lied and knew she was lying in at least one instance.
In most presidential administration, an accusation of lying to the White House Press Corps would be a career-ending moment for a press secretary.