Fox's Lou Dobbs Believes 'Evidence Is Accumulating' That 'God Sent This President'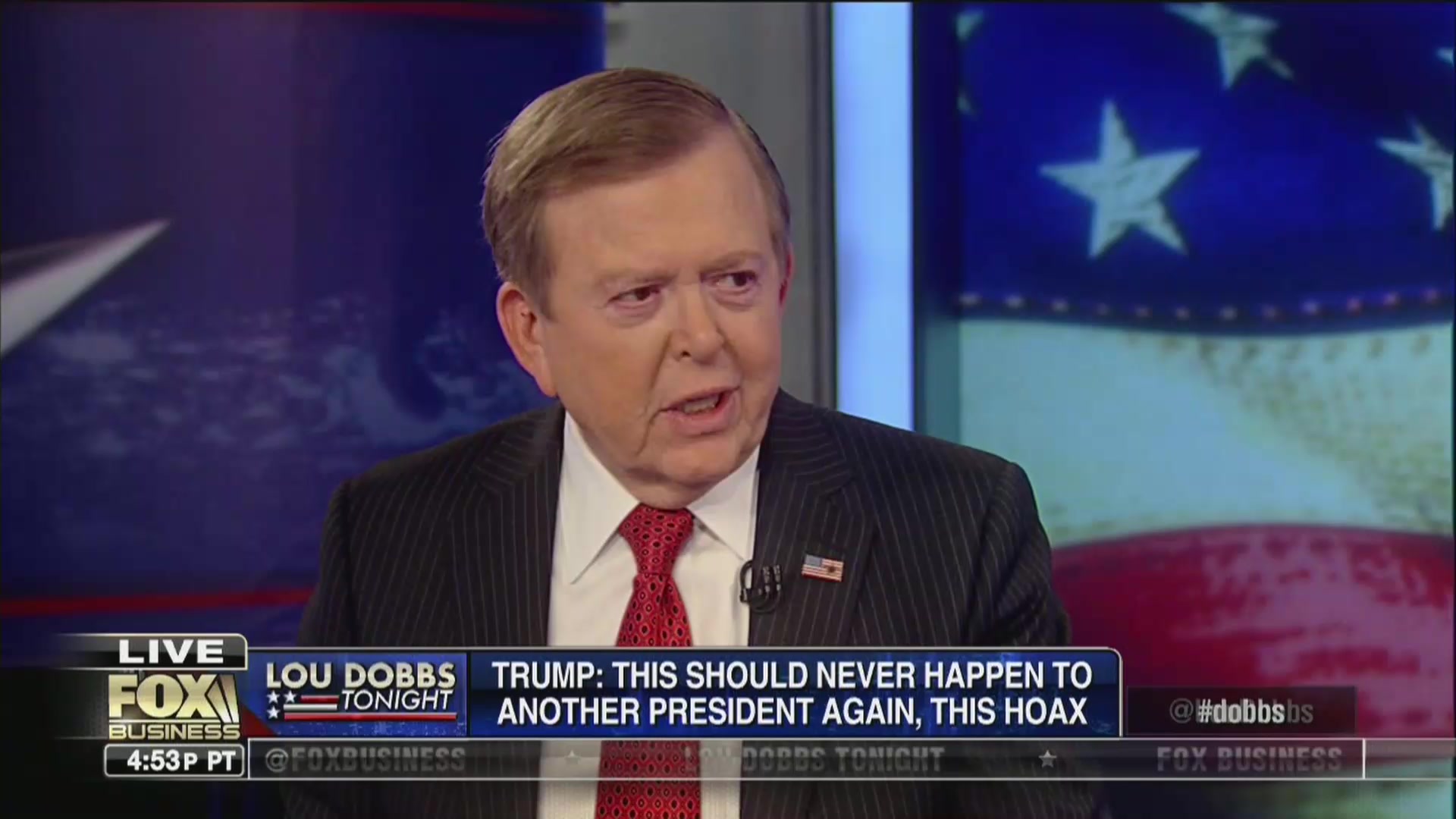 Following the release of the redacted Mueller report which detailed President Trump's numerous attempts to obstruct the Russia investigation, Fox Business Network host Lou Dobbs followed Team Trump's playbook of claiming the report vindicated Trump but is also full of deceptive lies.
"Pastor Robert Jeffress always talks about this president — God sent this president," he said. "He is a person of providence. And I'll tell you the evidence is accumulating mightily to support the pastor's views."
Read the rest of the piece at The Daily Beast.
Watch the clip above, via Fox Business.