Notre Dame's Spire Collapses as Raging Inferno Engulfs Historic Church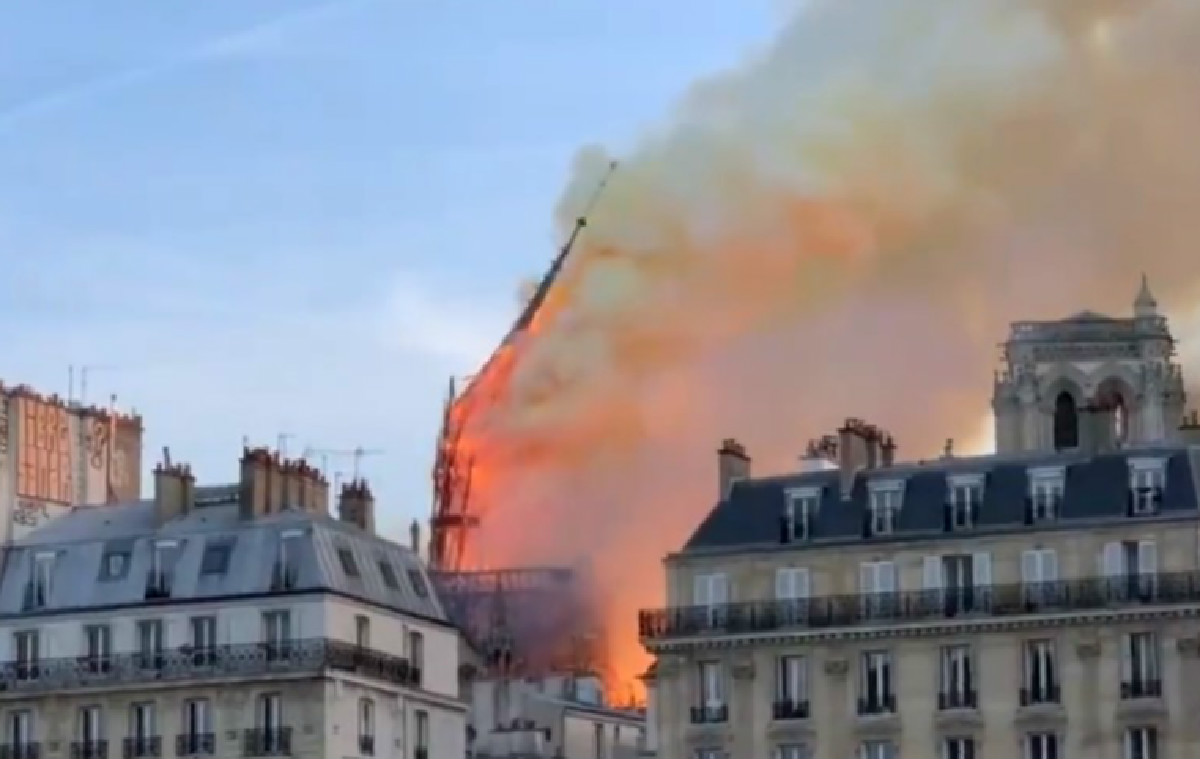 A raging inferno at Paris' famed Notre Dame Cathedral has completely destroyed the central spire and reached the entire frame of the church. The roof of the centuries-old church has also collapsed due to the massive fire.
The cause of the fire, first reported at 7 PM local time, is still unknown, but initial reports suggested it was set off accidentally and related to ongoing renovations at the 800-year-old cathedral.
About an hour after the rooftop caught fire and sent plumes of smoke into the Paris sky, the world-famous spire, one of the most recognizable pieces of architecture on Earth, came crashing down.
Video via AFP's Patrick Galey:
The moment #NotreDame's spire fell pic.twitter.com/XUcr6Iob0b

— Patrick Galey (@patrickgaley) April 15, 2019
Roughly 12 million people visit the church every year, making it Paris' most-visited monument. As this is the Holy Week, tourists had flocked to the city to see the historic icon. Thousands of horrified onlookers gathered around the burning cathedral as firefighters struggled to get water to the top of the church, watching the fire consume the church.
French President Emmanuel Macron, who was scheduled to speak to the country about the Yellow Vest protests that had raged the past few months, tweeted: "Notre Dame of Paris is in flames. Such emotion for the nation. Thinking of all Catholics and all French people. Like all my countrymen, I am so sad tonight to see a part of us burn."
President Trump, meanwhile, live-tweeted while watching the fire on TV, calling on French firefighters to use "flying water tankers" to put out the flames.
So horrible to watch the massive fire at Notre Dame Cathedral in Paris. Perhaps flying water tankers could be used to put it out. Must act quickly!

— Donald J. Trump (@realDonaldTrump) April 15, 2019
This is a developing story and will be updated.