Trump Fan Kid Rock Ripped for Grossly Sexist Insult of Taylor Swift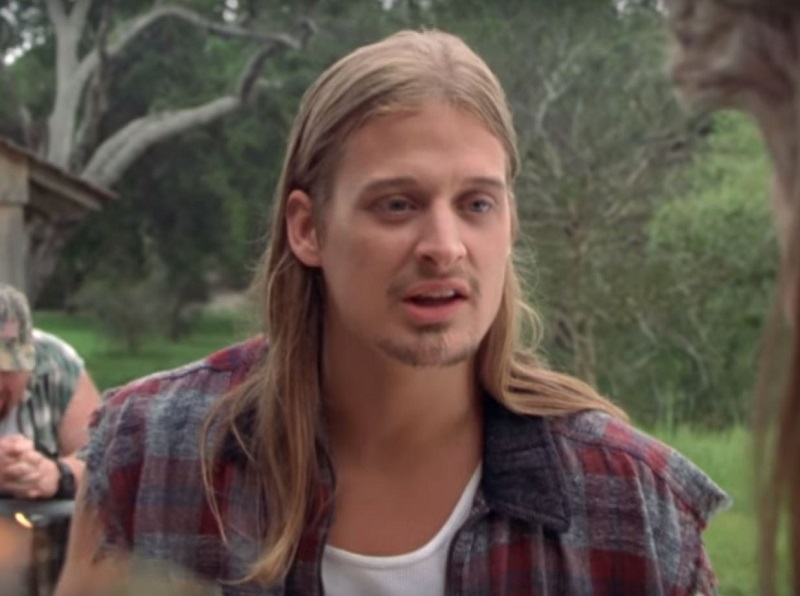 Maybe Kid Rock is still bitter about not being in Joe Dirt 2?
Whatever the reason, the rocker decided to get himself some attention on Friday by picking a fight with Taylor Swift. Which anyone familiar with Swift's legions of rabid fans can tell you is a bad idea:
Taylor Swift wants to be a democrat because she wants to be in movies….period. And it looks like she will suck the door knob off Hollyweird to get there. Oldest move in the book. Good luck girl.

-Kid Rock

— Kid Rock (@KidRock) August 9, 2019
The response, at least on Twitter and likely wherever Swift fans gather online (Is Tumblr still a thing?), was predictably vicious:
Never forget that Kid Rock is a rich guy named Bob in redneck drag whose mediocrity is only surpassed by his cheesiness.

— Elizabeth Spiers (@espiers) August 9, 2019
Kid Rock is what happens when your nanny lets you watch Yo! MTV Raps while she's off hiding your ritalin pill inside a juice box

— Matt Oswalt (@MattOswaltVA) August 9, 2019
Taylor Swift is inarguably one of the biggest stars in the world while Kid Rock has sucked up to the MAGA crowd in a desperate attempt to return to relevancy. Such a ridiculous projection. https://t.co/pxb7TLAmf7

— Adam Best (@adamcbest) August 9, 2019
The funniest thing isn't us casually dunking on Kid Rock, it's the fact that right now a SEAL Team Six of teenage Taylor Swift fans are in his mentions and will never stop until he is destroyed

— Mike Drucker (@MikeDrucker) August 9, 2019
It is unclear what provoked this screamingly sexist attack on Swift by the MAGA-loving Kid Rock. Perhaps it was this new Swift interview in Vogue, in which the singer talks about her career, her upcoming new album, and the slow political awakening she has undertaken as she has seen the effects of Donald Trump's malignancy on marginalized populations:
Swift, who has been criticized for keeping her politics to herself, first took an explicit stance a month before the 2018 midterms. On Instagram, she endorsed Democrats for the Tennessee Legislature and called out the Republican running for Senate, Marsha Blackburn. "She believes businesses have a right to refuse service to gay couples," Swift wrote. "She also believes they should not have the right to marry. These are not MY Tennessee values."
Rock, a Republican who has dined at the White House with President Trump and publicly flirted with a Senate run from his native Michigan in 2018, would likely be offended by another musician endorsing — gasp! — Democrats. In typical sexist fashion, though, he decided to reduce a female star making a political statement to the sum total of her ambitions married with her sexuality.
Interestingly, the writer of the Vogue piece may have predicted Kid Rock's attack in a passage that seems to have been more about Swift's battles with the music industry over royalties and the culture of sexism that inspired the #MeToo movement, which the singer played a part in by suing a radio DJ for groping her during a photo shoot:
How quickly Swift went from a "prodigy" (The New Yorker) and a "songwriting savant" (Rolling Stone) to a tabloid fixture, for instance. Or how suspect her ambition is made to seem once she acquires real power.
That about sums it up.