Morning Joe Praises Mayor Pete: So Many Echoes Of The Kennedys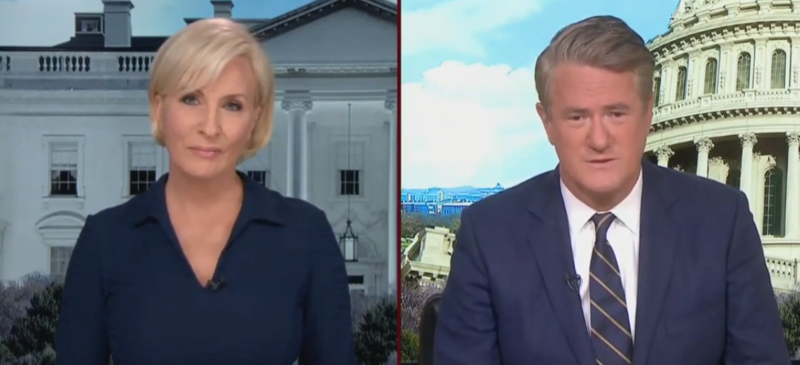 Morning Joe focused heavily on Mayor Pete Buttigieg's presidential announcement Monday morning, with both the hosts and their guests lavishing praise on the South Bend mayor. The Indiana Democrat announced he was running for president on Sunday.
Following a clip of Buttigieg's speech, hosts Joe Scarborough and Mika Brzezinski praised the candidate and discussed how much of an impact he's had in recent weeks, despite starting off as a relative unknown.
"Well written, well delivered. He's the right one for that message that he's sending," Brzezinski said.
"Well, when they were asking who wrote the speech, he [Buttigieg's campaign manager] said, we don't have speech writers, it was Mayor Pete who wrote the speech," Scarborough said. "There were so many echos of the Kennedys, of JFK And RFK there and I'm not just talking about the obvious one, the new generation of leadership. But he sounded like Bobby when he talked about living in a time that compels each of us to act or almost a JFK – sort of a ring of JFK."
"Optimism, youth, new life," Brzezinski said.
"But also saying this isn't about winning an election, this is about winning an era," Scarborough said. "And, Adrienne, you really did get the sense that this was a guy talking about a torched being passed to a new generation. And I'll just ask you the response you got because I will tell you again, Mika, you know, when she was 9-years-old, she was going to the White House. I'd been in politics for 25, 30 years."
"People call me all the time when they have a political comment. I must say other than Barack Obama running in 2008 and I remember as a kid, Ronald Reagan in 1980, I never really got flooded with the type of phone calls and heard the excitement that I heard yesterday afternoon from Republicans, independents and Democrats."
"Yeah. Same here, Joe. Between mayor Pete's speech and the masters, my phone was blowing up yesterday afternoon, too," guest Adrienne Elrod agreed. "And here's the thing. Here's a guy who represents the next generation of Democrats, who is in a red state giving a speech talking about how mayors are executives, which I think is an important message that he delivered, he reminded people, sure, I'm the mayor of a medium sized and I'm young, but I too can be President of the United States, and here's my vision."
Watch the video above, via MSNBC.