DNC Chair Blasts Fox News to Fox News Anchor's Face: 'I Don't Have Faith' in Your Leadership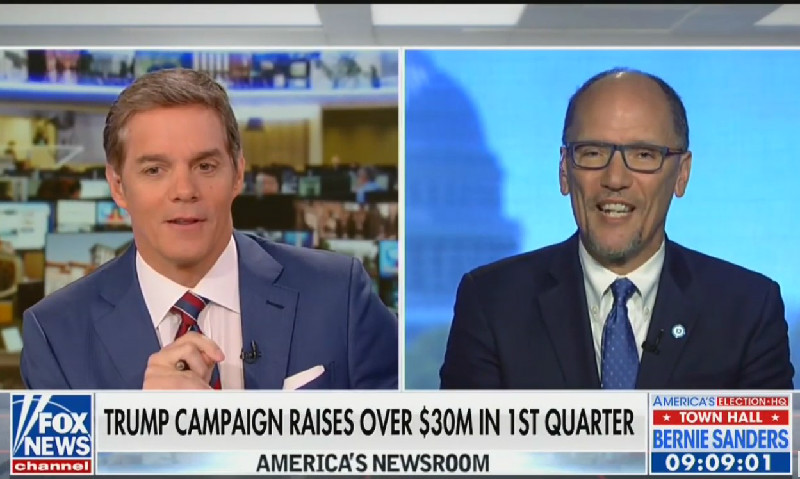 At the end of a fairly mundane Fox News interview on Monday morning, Democratic National Committee chairman Tom Perez tore into the network's leadership and editorial policies after Fox News anchor Bill Hemmer asked him if the DNC would reconsider banning the network from hosting a 2020 Democratic presidential primary debate.
"I have great respect for Bret [Baier] and for Chris [Wallace] and for you," the DNC chair noted, "but you've demonstrated that, above your pay grade, they don't trust your own listeners and so they feel like they have to put the thumb on the scale."
Read the rest of the piece at The Daily Beast.
Watch the clip above, via Fox News.