Fox's Ingraham Beats MSNBC and CNN Combined as Kirsten Gillibrand Town Hall Tanks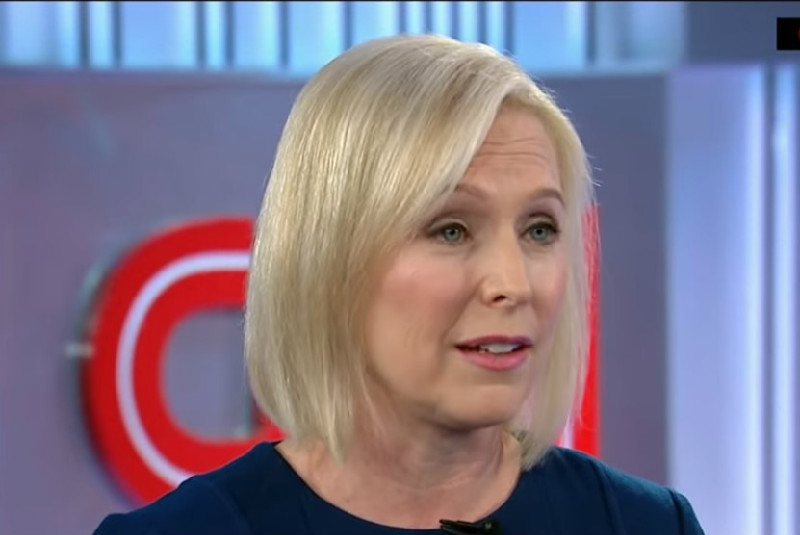 CNN suffered its lowest ratings in roughly three years Tuesday night as the first of its five Democratic president forums this week absolutely tanked. The ratings for the network's Kirsten Gillibrand town hall were so bad that Fox News was able to beat CNN and MSNBC combined in the 10 PM hour.
According to Nielsen, the Erin Burnett-hosted event, which aired from 10 PM to 11:06 PM, drew 507,000 total viewers and 122,000 in the key 25-54 demographic. Fox News' The Ingraham Angle, meanwhile, easily led the 10 PM hour with 2.545 million viewers overall and 459,000 in the key demo. MSNBC's The Last Word with Lawrence O'Donnell delivered 307,000 in the demo and a total audience of 1.923 million.
According to Forbes' Mark Joyella, the town hall caused "CNN's average rating in the 10 p.m. hour to slide 65 percent compared to the usual program, CNN Tonight, giving CNN its lowest-rated hour of the year and one of the lowest overall in nearly three years."
While CNN has suffered a ratings slump since the release Attorney General William Barr's memo of Special Counsel Robert Mueller's report finding no criminal conspiracy between the Trump campaign and Russia, these numbers seem more indicative that there is little interest in Gillibrand's campaign. Her MSNBC town hall last month placed last in the demo among primetime cable news programs and shed 38 percent of the audience from MSNBC's normal broadcast.
On Tuesday, the overall leader in cable news was Fox News' Hannity, which placed first in both total viewers (3.158 million) and the key demo (510,000). Fox's Tucker Carlson Tonight took second place in total viewership (2.742 million) and third in the demographic (457,000). MSNBC's The Rachel Maddow Show, which airs opposite Hannity at 9 PM, placed third in total audience (2.580 million) and fourth in the demo (452,000).
The top-rated program on CNN was Cuomo Prime Time, which aired was the town hall's lead-in at 9 PM. Cuomo drew 921,000 total viewers, while Erin Burnett OutFront led the network in the key demo with 246,000.