GOP Senator John Kennedy Says He 'Would Like to See' Trump's Tax Returns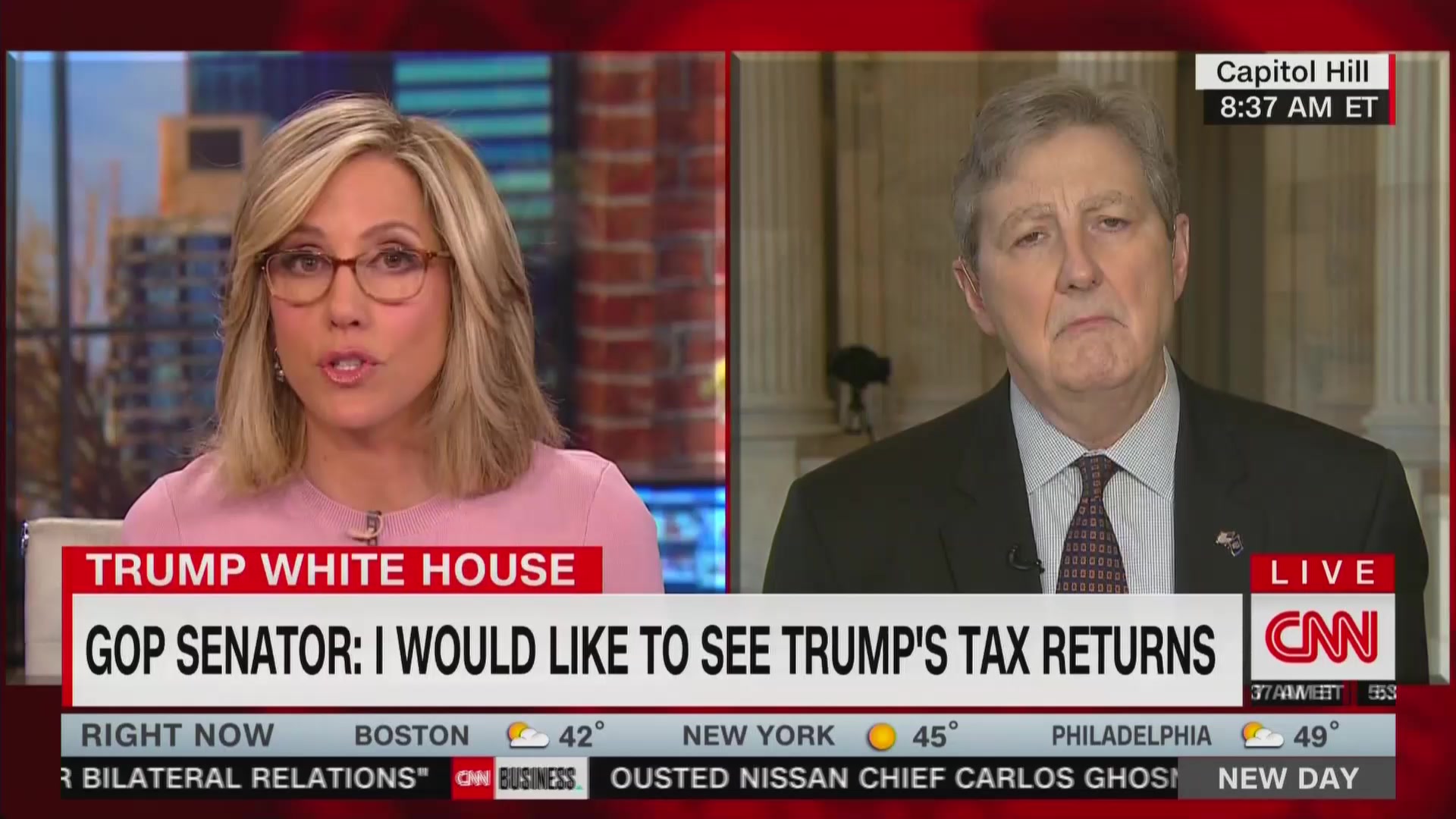 During an appearance on CNN's New Day Thursday morning, Sen. John Kennedy (R-LA) said he "would like to see" President Trump's tax returns, though he stopped short of backing House Democrats' push to obtain the president's last six years of taxes.
As has been expected since Democrats took the majority in the House this year, House Ways and Means Committee chairman Richard Neal (D-MA) demanded that the Internal Revenue Service hand over the last six years of the president's tax returns, citing a provision that gives the committee chairman the right to request any tax information. The president has refused to publicly release his returns for years, repeatedly citing a neverending audit as the reason.
Speaking to New Day anchor Alisyn Camerota, Kennedy was asked about the committee's demand and whether he'd want to see the president's returns.
"Yes," he replied. "I would like to, but I think he has, at least if you take the president at his word, a legitimate [reason] for not turning them over. He says he's in the middle of an audit."
Kennedy added: "And his CPAs say don't turn it over. And I take him at his word and I respect that. I think all things being equal, I would like to see the president's taxes. I wouldn't be averse to turning over my taxes, because I don't have anything to hide."
When asked by reporters on Wednesday about Neal's demand for six years of his taxes, Trump initially brushed it off because they didn't ask for ten years while seemingly believing it was up to him to comply to the request.
"I guess when you have a name, you are audited, but until such time as I'm not under audit I would not be inclined to do that," the president said.
Watch the clip above, via CNN.