Tucker Carlson Leads Cable News Ratings Monday, Outdraws MSNBC and CNN Combined at 8 PM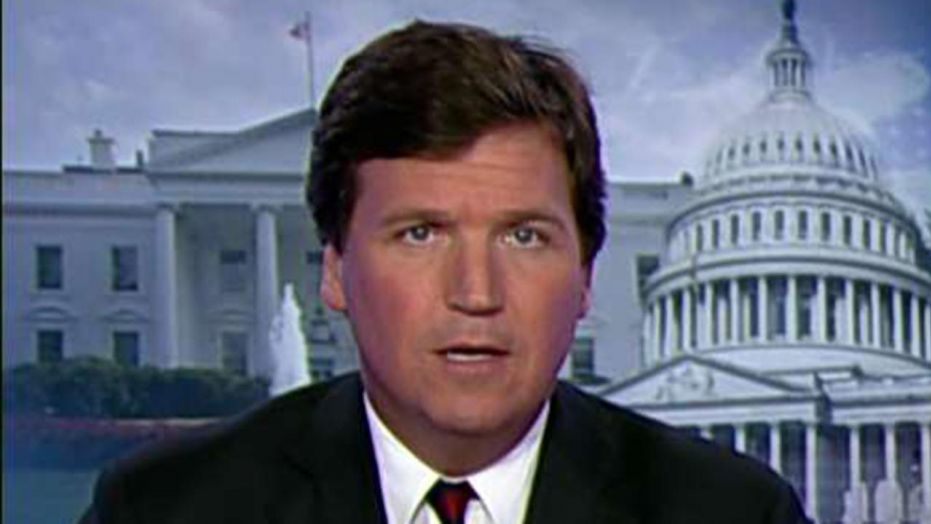 More than a week after Attorney General William Barr released a summary of Special Counsel Robert Mueller's report finding there was no criminal conspiracy between the Trump campaign and the Russian government, Fox News continued to dominate cable news ratings, though the conservative-leaving network didn't pull in the huge numbers it did the previous week.
According to Nielsen, Fox News easily led the way in the 8 PM to 11 PM primetime hours Monday night, drawing 2.820 million total viewers and 495,000 in the key 25-54 demographic. MSNBC followed in second place in both metrics, averaging 2.005 million viewers overall and 356,000 in the demo. CNN pulled in a demo audience of 218,000 and 882,000 total viewers.
During the 9 AM to 5 PM daytime slot, Fox News averaged more total (1.554 million) and demo viewers (255,000) than CNN and MSNBC combined. MSNBC totaled 852,000 viewers and 100,000 in the demographic. CNN attracted a total viewership of 565,000 and 122,000 in the 25-54 demo.
Fox News' Tucker Carlson Tonight, which continues to suffer through a sustained advertiser boycott, was the top-rated cable news program in both the demo (549,000) and total viewers (3.053 million). Besides being the only cable news show to top three million viewers, Tucker was the only primetime program to beat both of its cable news timeslot competitors combined. At 8 PM, MSNBC's All In with Chris Hayes averaged 1.470 million total viewers and 256,000 in the key demo while CNN's Anderson Cooper 360 pulled in a demo audience of 205,000 and 791,000 viewers overall.
Fox's Hannity was the #2 show in cable news, drawing 2.939 million total viewers and 520,000 in the demo. MSNBC's The Rachel Maddow Show, which airs opposite Hannity at 9 PM, finished fourth with 2.489 million viewers overall third in the demo (450,000). Fox's The Five took third place in total viewership with 2.592 million.
The top-rated CNN program was Cuomo Prime Time, which drew 973,000 total viewers. The 10 PM broadcast of CNN Tonight led in the demo with 227,000.