Joe Biden Accuser Lucy Flores Speaks Out on Allegations, Calls for 'Accountability'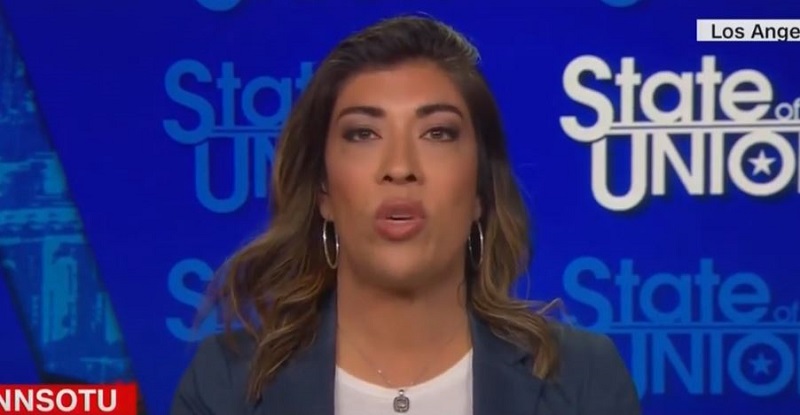 Former Nevada Democratic assemblywoman Lucy Flores said on Sunday that she believes Joe Biden's handling of Anita Hill's allegations against Clarence Thomas in 1991 should help disqualify him from winning the Democratic nomination for president.
Appearing on CNN's State of the Union, Flores told Jake Tapper that she feels Biden's conduct in running the hearing while he was chair of the Senate Judiciary Committee was "inappropriate and lacked empathy, and frankly, lacked accountability." She went on to cite Biden's recent comments that he wished he "could have done more" for Hill as disingenuous: "You were the chair of that hearing, you could have done anything you wanted!"
Flores is in the spotlight because of an essay she wrote for The Cut this week, in which she alleged that Biden had inappropriately touched her and kissed the top of her head without consent during a campaign appearance he made at an event in Nevada for several Democrats in 2014. Flores was running to be the state's lieutenant governor.
Flores told Tapper that one reason she is coming forward with the allegations now is that she feels a little safer bringing them up in a Democratic Party that, over the last two years, has begun to reckon with this sort of inappropriate behavior by powerful men towards women.
"We as party loyalists, as party stalwarts, as foot soldiers for the party, we are expected to, quote-unquote, keep our dirty laundry to ourselves. And it's always in service to the party…We have options, and I don't feel pressured to stay quiet and just take one for the team," Flores said, referring to the large field of candidates running for the presidential nomination.
For his part, Biden released a statement on Sunday regarding the allegations. While not mentioning Flores directly, he denied he had ever acted inappropriately "intentionally," and went on to call himself "the strongest advocate I can be for the rights of women."
Watch the clip up top, via CNN.