Lou Dobbs Demands Trump Fire DHS Secretary Nielsen or Consign 'Millions of Americans to Their Deaths'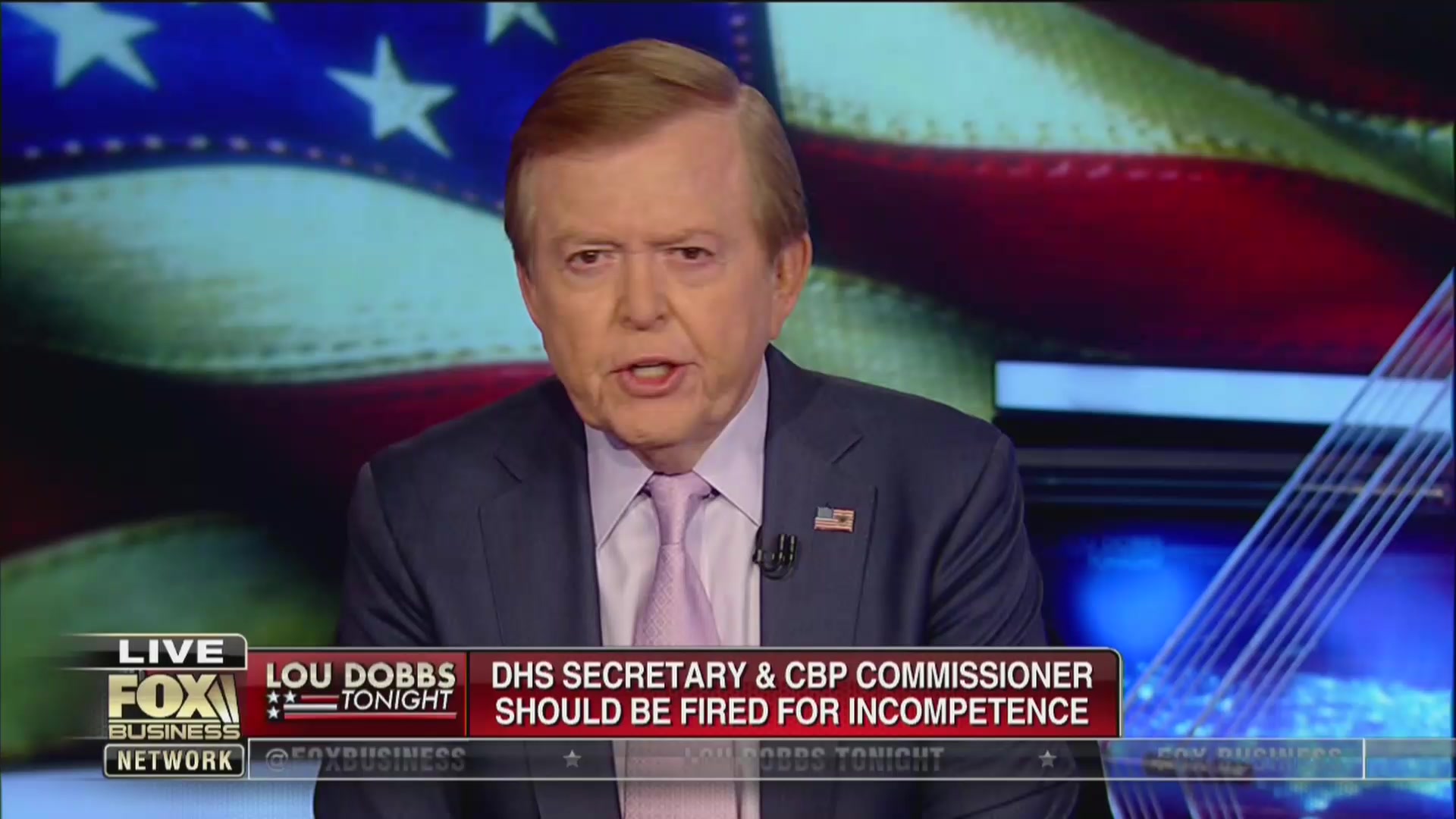 Following Department of Homeland Security Secretary Kirstjen Nielsen's letter asking for DHS employees to volunteer at the southern border, Fox Business Network host Lou Dobbs called on President Trump to fire the "flailing" and "overwhelmed" Nielsen Friday evening.
"The president needs to fire her," he shouted. "Because she is nothing but a roadblock on creativity, innovation, adaptiveness, and responding to the situation we have instead of the one that she apparently wants to dream about, I don't know! She is absolutely overwhelmed!"
Read the rest of the piece at The Daily Beast.
Watch the clip above, via Fox Business.