'There Is Something There': Judge Napolitano Warns Fox Viewers Mueller Report Will Show Conspiracy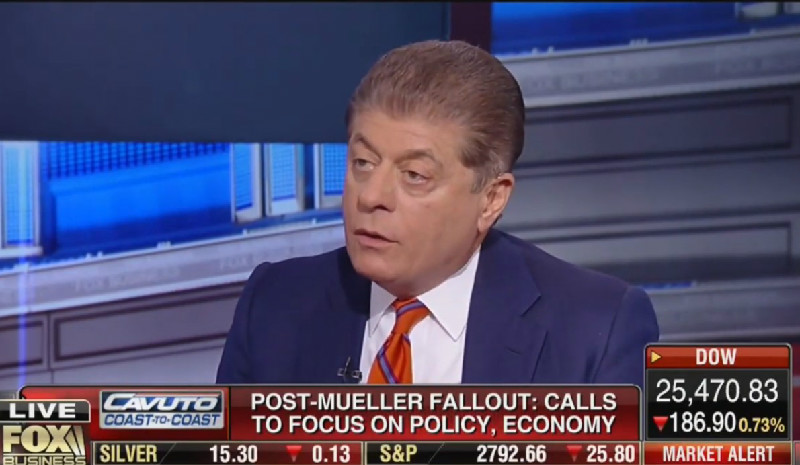 Fox News senior judicial analyst Judge Andrew Napolitano warned Fox viewers Wednesday that the still-unseen report from Special Counsel Robert Mueller likely contains evidence pointing to conspiracy and obstruction that Democrats will be able to seize on over the coming months and into the 2020 presidential election.
"On the conspiracy charge…Mueller, Rosenstein, Barr are on the same page," the judge responded. "There is something there, but it is not enough to prove guilt beyond a reasonable doubt."
Read the rest of the piece at The Daily Beast.
Watch the clip above, via Fox Business.