CNN Poll Indicates Trump Not Getting Boost From End of Mueller Investigation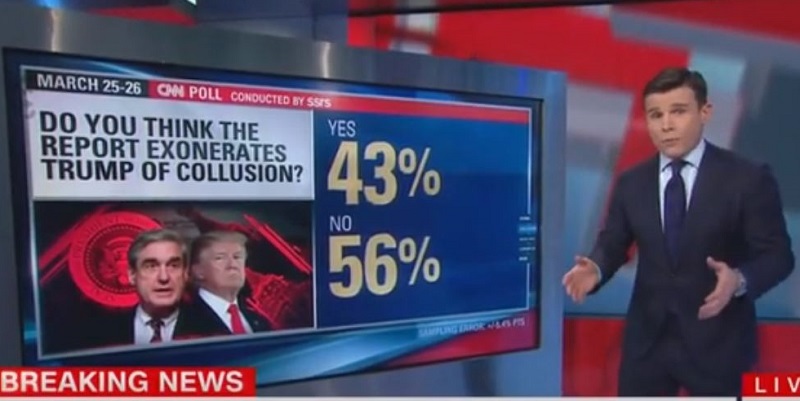 A new poll indicates the public is not buying President Trump's claims of total exoneration by Robert Mueller.
The poll released by CNN on Wednesday shows that, based on the four-page summary released by Attorney General Bill Bar, 56 percent of the public does not believe the Mueller report vindicates Trump, versus 43 percent that does.
When polled by party affiliation, 58 percent of independent voters think Trump has not been vindicated. Since independent voters tend to swing to the right, that is an interesting number for the president.
Furthermore, 57 percent of those polled believe Congress should hold hearings as it continues investigating the report. That number includes 57 percent of those independent voters.
While these numbers might be interesting, they likely will not make a difference to the president's re-election. The poll reports that 86 percent of voters say the results of the investigation will not affect their vote for president in 2020. Only seven percent said it would make them more likely to back Trump.
Jeff Zeleny, a correspondent for CNN, then made the point that this poll indicates voters are paying much more attention to issues such as the economy. Its health as the election creeps closer will likely have much more of an effect on which way the election goes next November.
Watch the clip up top, via CNN.