Hannity Reigns Supreme as Fox's Primetime Lineup Demolishes Competitors One Day After Mueller News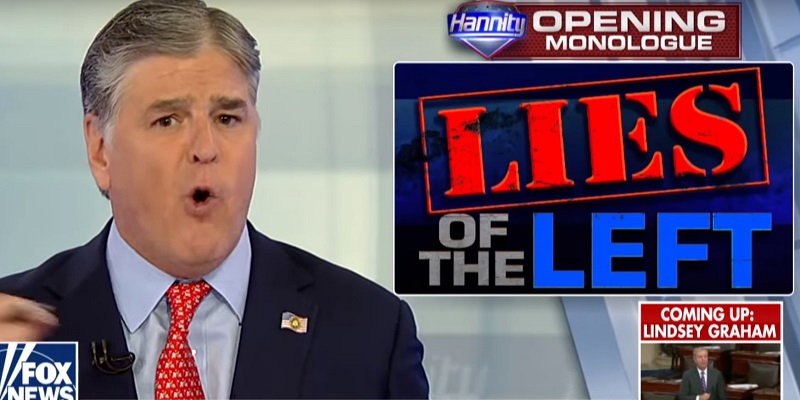 The Fox News primetime lineup crushed its competition Monday in its first night of broadcasts since Sunday's release of Attorney General William Barr's summary of the Mueller report.
According to Nielsen, Fox drew 3.75 million overall viewers in primetime and 671,000 in the key demographic of 25-to-54-year-olds. MSNBC came in second with 1.96 million overall viewers and 308,000 in the key demo. CNN was a distant third, pulling in 846,000 total viewers, with 231,000 in that key demo.
Fox News also came in first in the daytime hours of 9 AM to 5 PM, drawing a total of 1.85 million viewers with 291,000 in the key demo. MSNBC and CNN could not crack a million viewers total. MSNBC had 856,000, with 124,000 pulling from the 25-54 demographic. CNN again came in third with 564,000 total viewers and 117,000 in the key demo.
Hannity was the big winner in primetime among individual shows with 4.01 million viewers and 728,000 in the key demo. His 9 PM competitor, The Rachel Maddow Show, was well behind with 2.5 million viewers and 423,000 in the key demo.
The other two Fox primetime shows crushed not just their own head-to-head competitors, but Hannity's as well. At 8 PM, Tucker Carlson Tonight, had 3.89 million viewers with 717,000 in the key metric. At 10 PM, The Ingraham Angle held onto 3.36 million viewers, with 569,000 in the key demo.
CNN's top-rated primetime show was Cuomo Prime Time, with 911,000 viewers and 238,000 in the key demo.